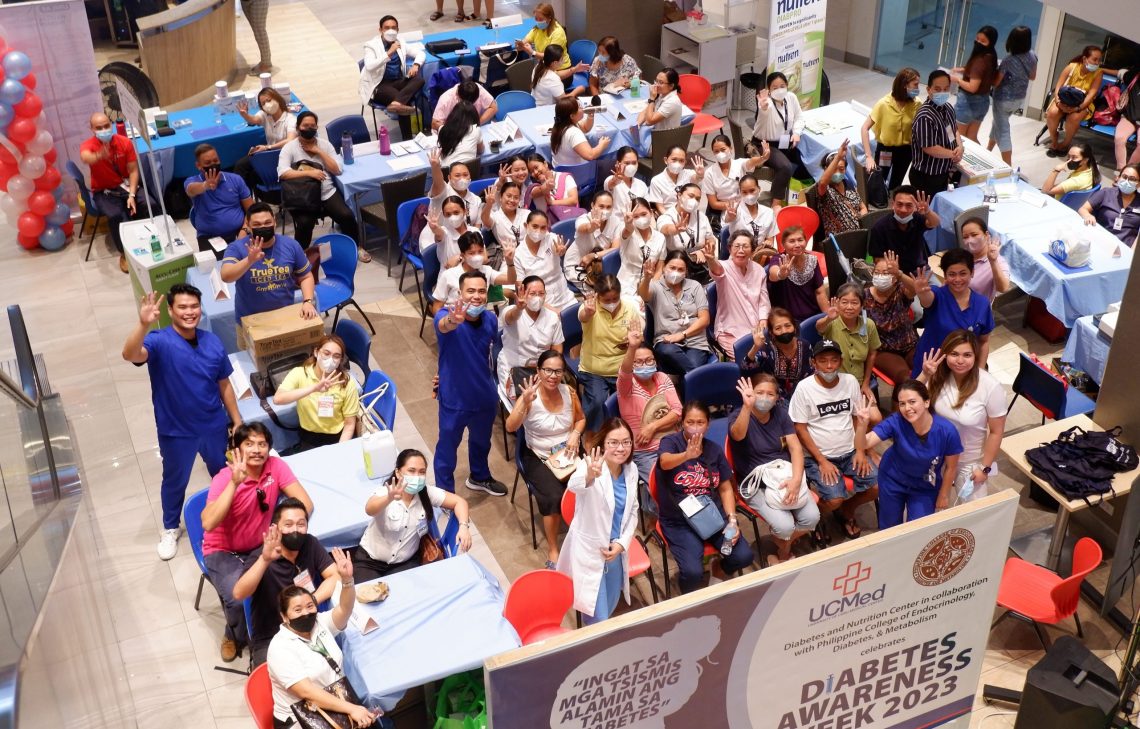 UCMed's DNC Celebrates Diabetes Awareness Week
The Diabetes and Nutrition Center (DNC) of the University of Cebu Medical Center (UCMed) celebrated Diabetes Awareness Week last July 25, 2023.
In line with the Department of Health's theme, "Ingat sa mga tsismis, alamin ang tama sa diabetes," UCMed's DNC team organized a forum on diabetes education and free services to more than 200 participants.
Medical Director Dr. Armando Tan, highlighted in his opening remarks the importance of knowing where to get the right information in terms of managing diabetes.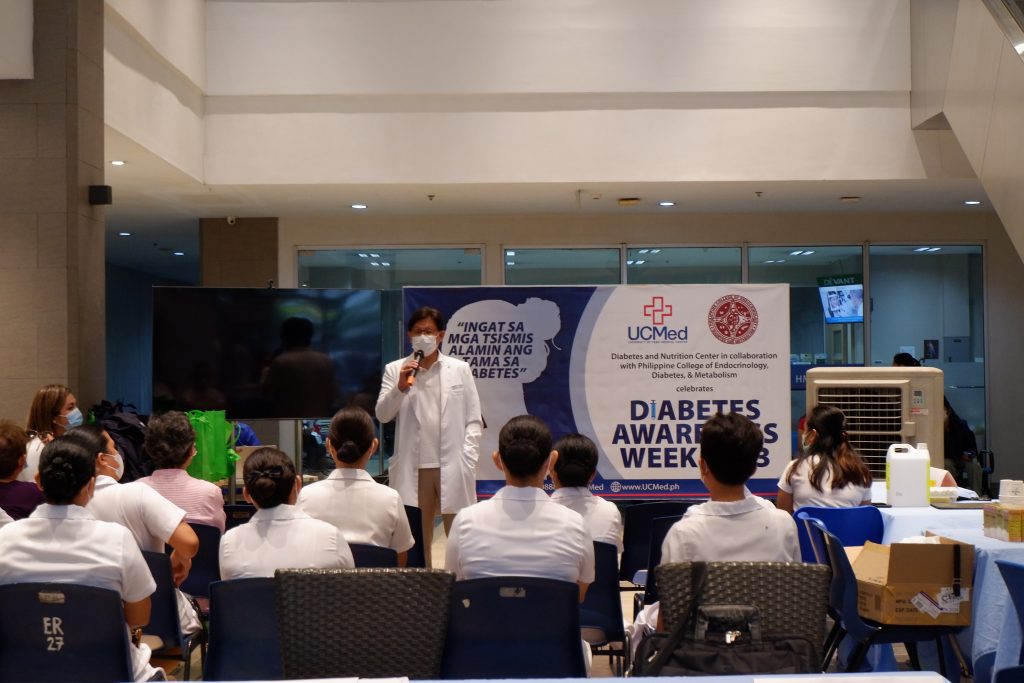 Various pharmaceutical companies participated in the event, which provided random capillary blood sugar tests, dry and wet sampling, and handed out diabetes care freebies.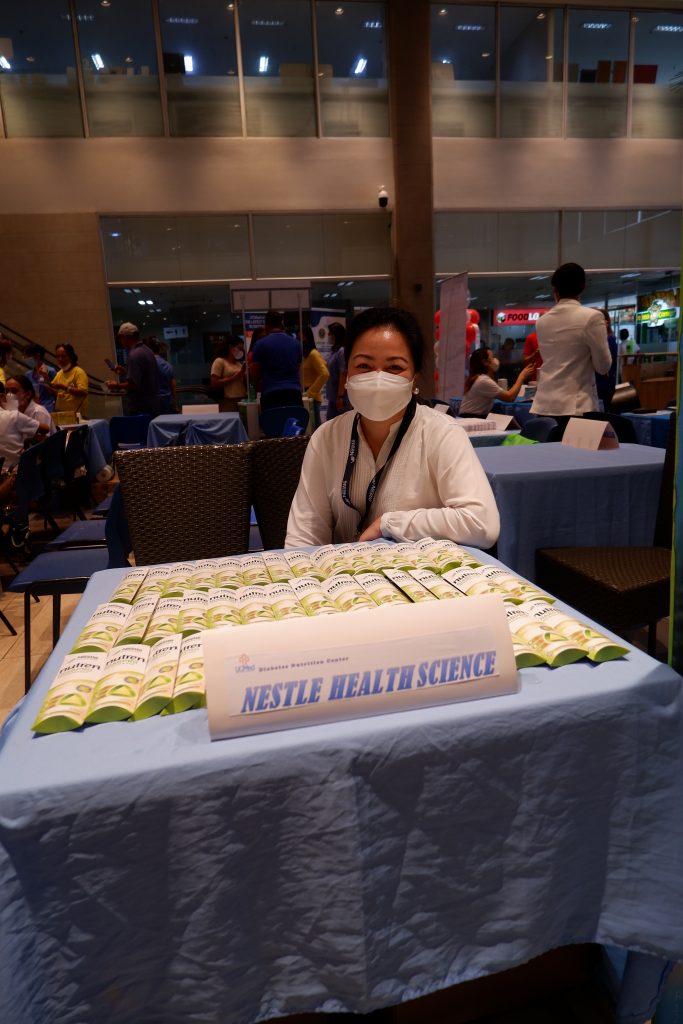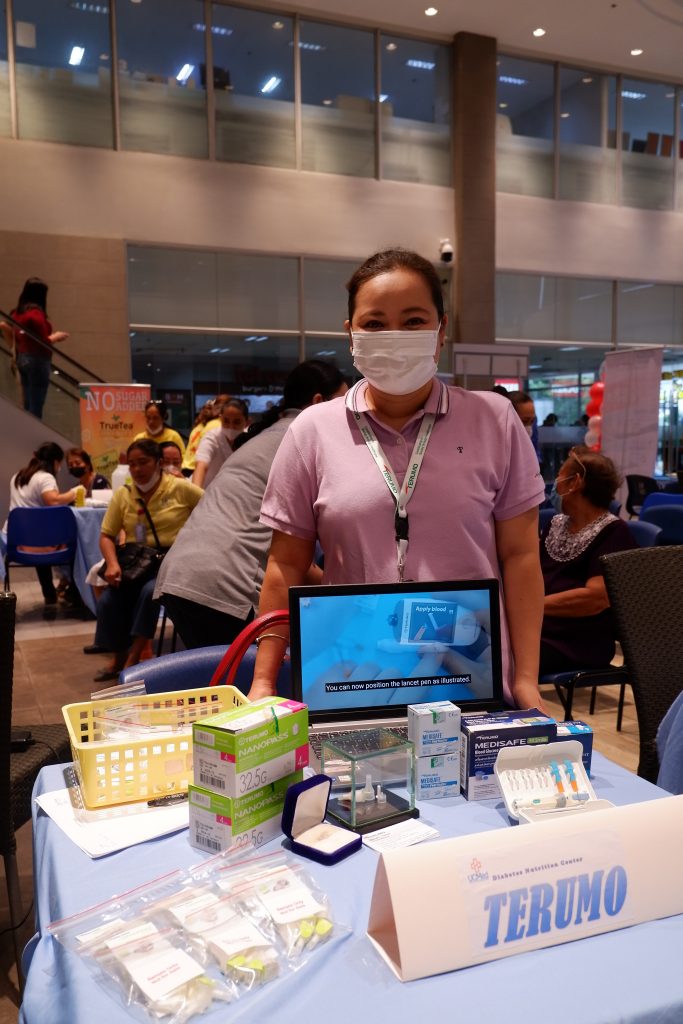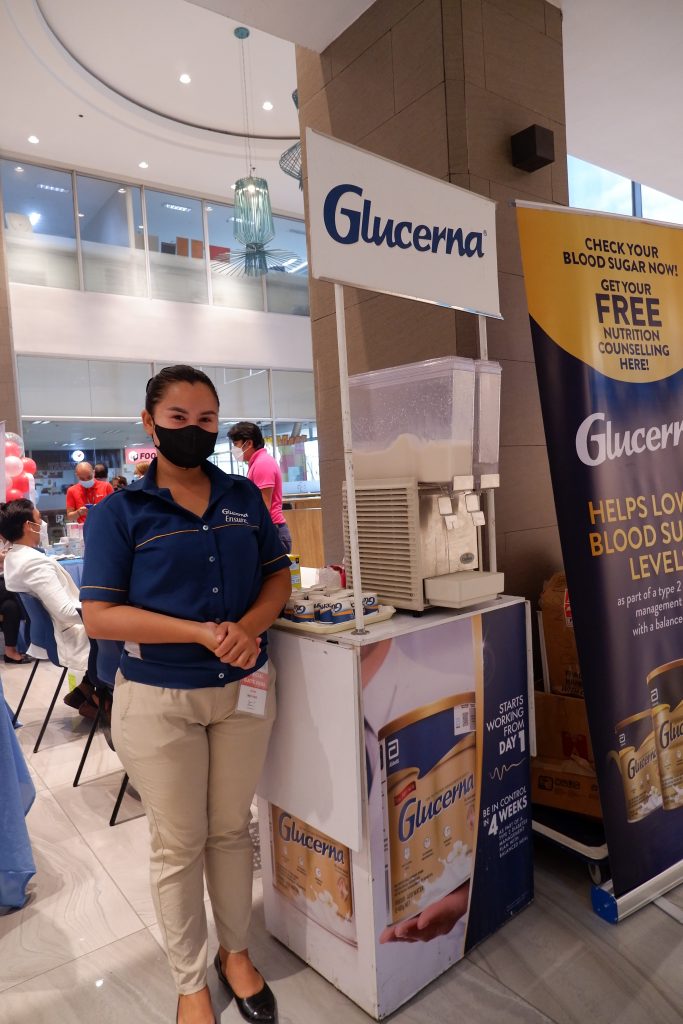 Participating companies include Roche Philippines Inc., DKSH MES Philippines Inc., Abbott Laboratories, Terumo (Philippines) Corporation Zafire Distributors, Abbott Nutrition, BD Diabetes Care/EMBECTA, GX International Inc, Nestlé Health Science, Kalbe International, Unilab Westmont, and Sanofi.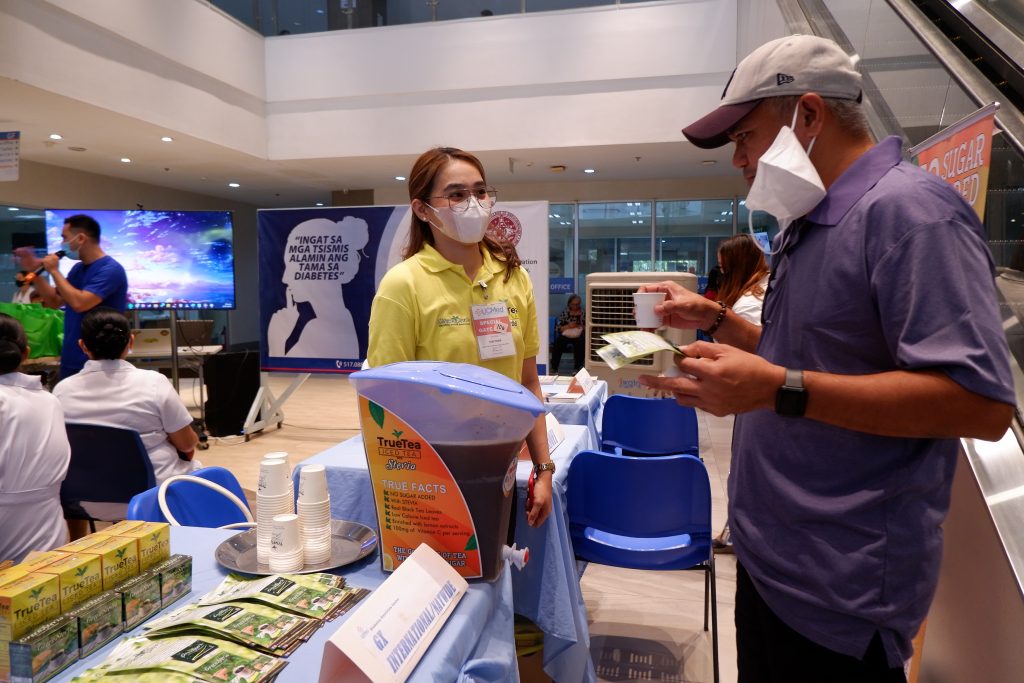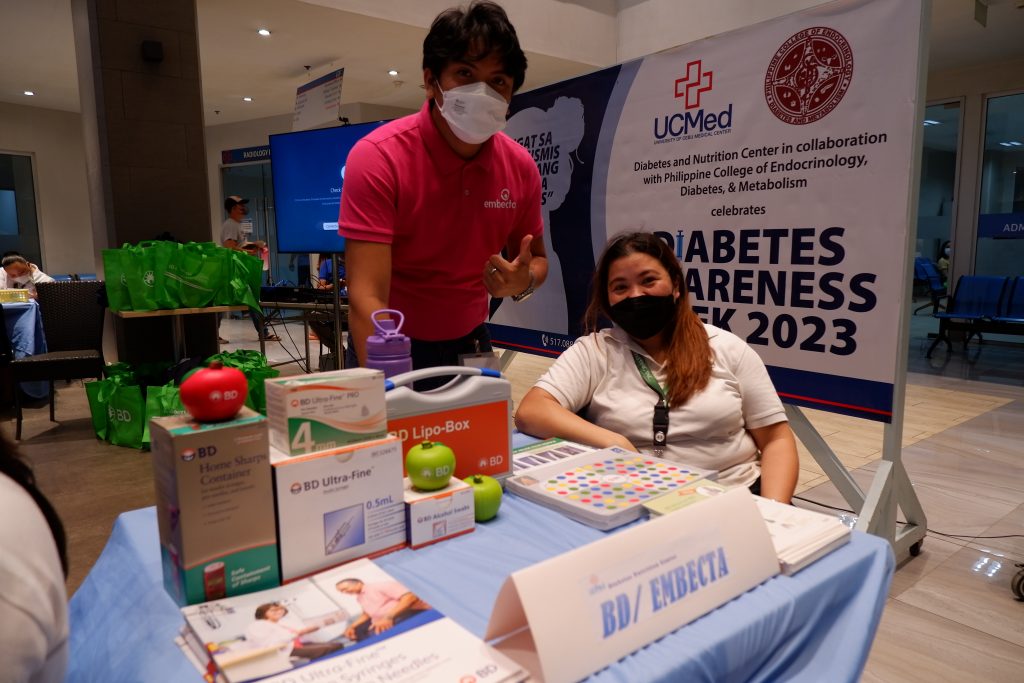 Students from the College of Nursing and Midwifery of the University of Cebu – Pardo and Talisay campus also joined and participated in the event's activities.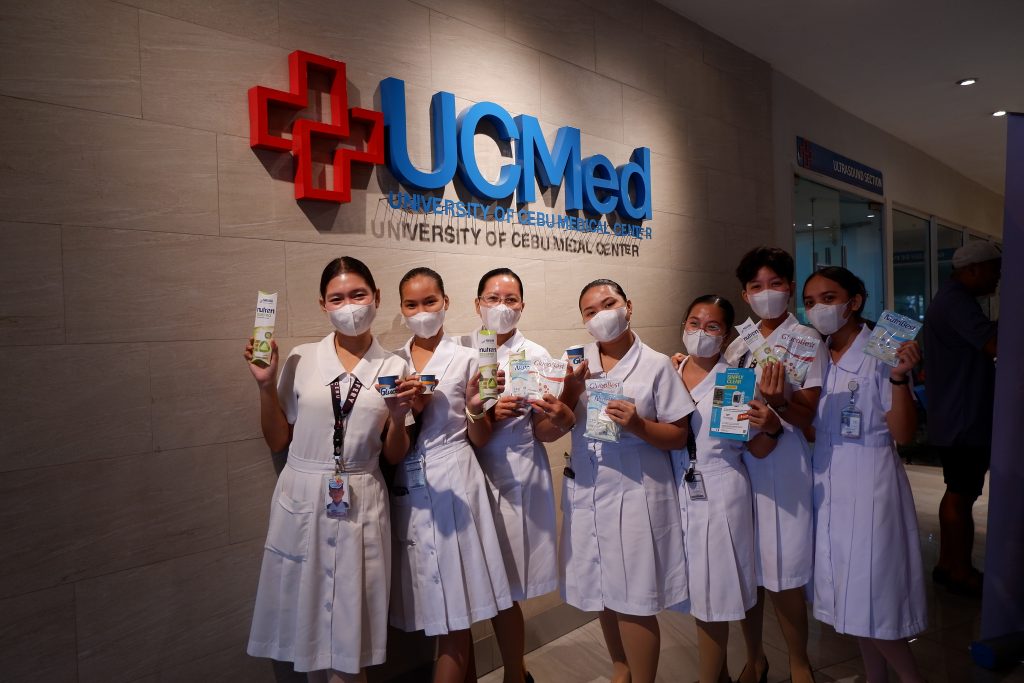 One of the main highlights of the event was the lay forum conducted by Dr. April Melody Abcede-Cavadez, DNC's Unit Head and Endocrinologist, wherein she shared some myths, facts, and different misconceptions about diabetes and managing the different types of diabetes.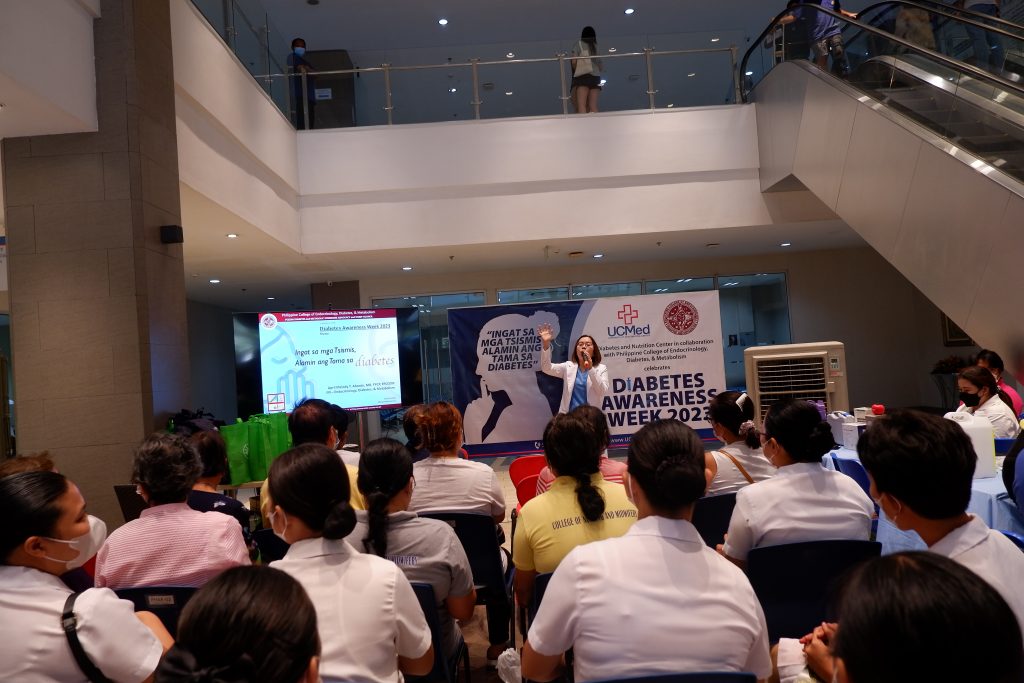 Two patients with diabetes, Ms. Linda Olaes Sering and Ms. Conchita Capungan who joined the event, shared their testimonies on how they manage their condition in their everyday lives.
The DNC team also provided free nutrition counseling to all participants and giveaways to the participants who joined the forum.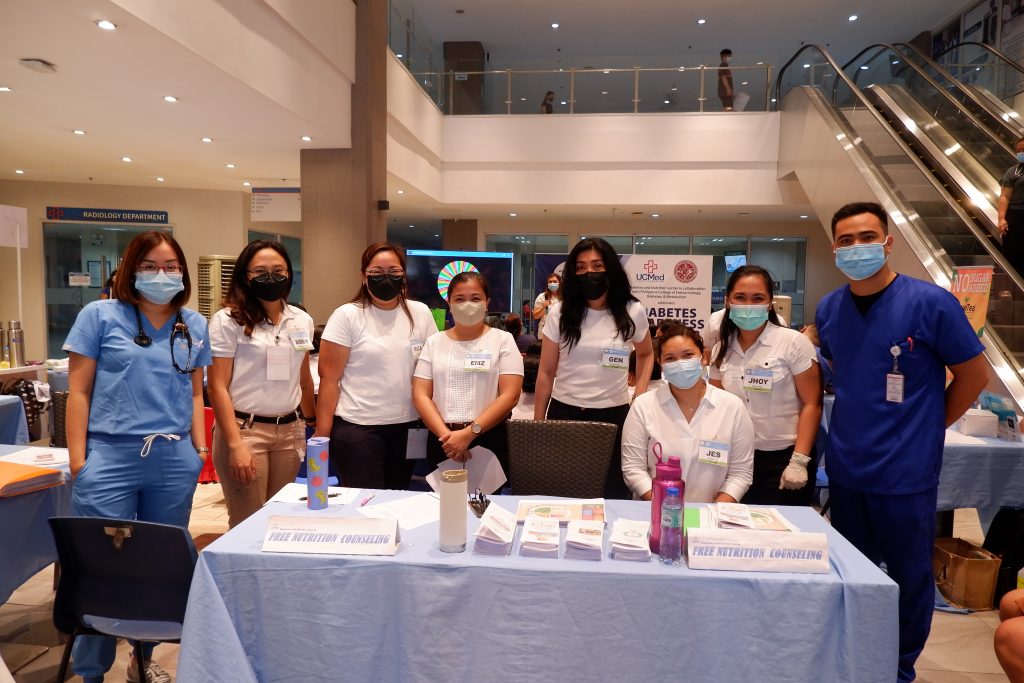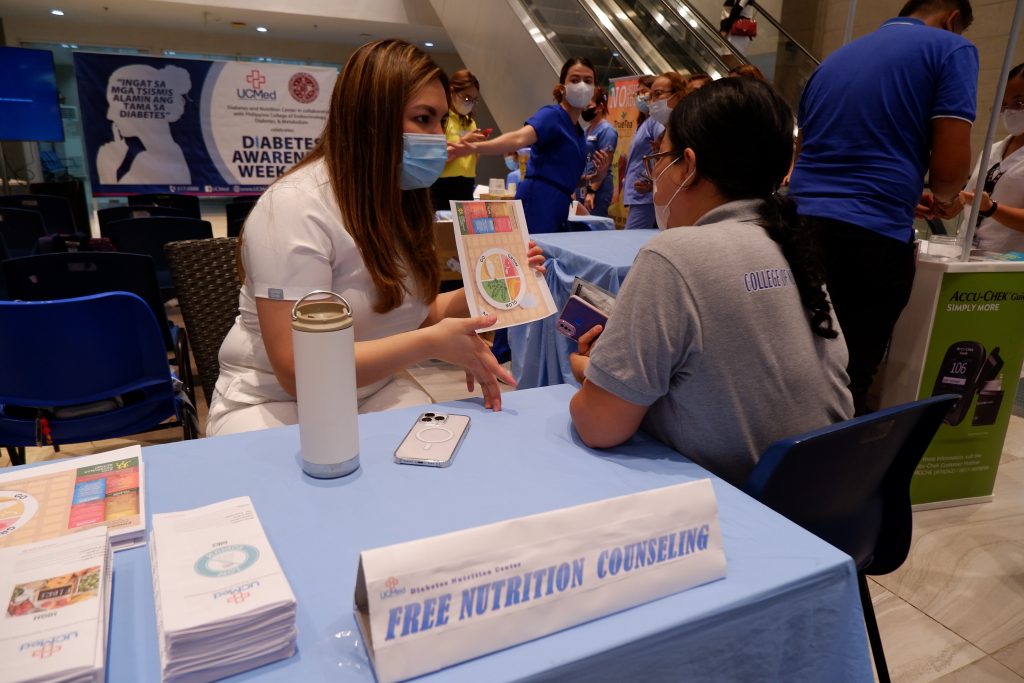 Dr. Abcede expressed her gratitude to the pharmaceutical partners and participants for taking part in the event.