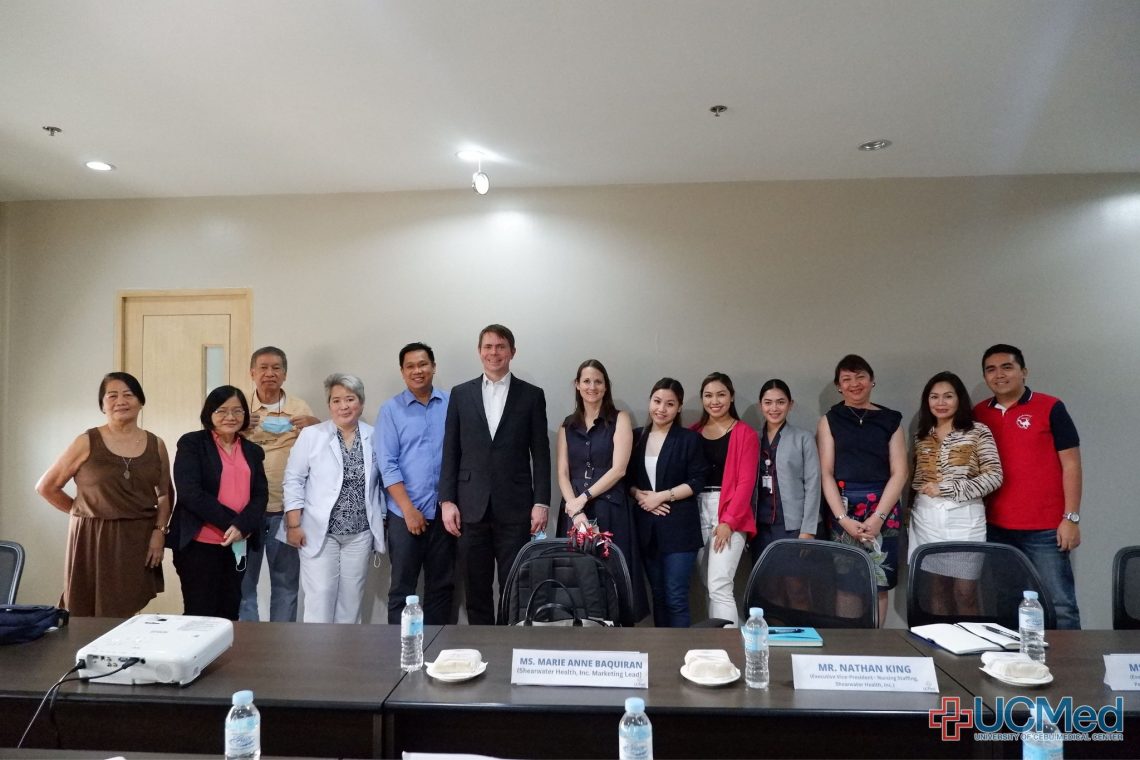 UCMed, SVGH Partner with Shearwater for Nursing Scholarships
The University of Cebu Medical Center (UCMed) and St. Vincent General Hospital (SVGH) met with Shearwater Health, Inc. officials to discuss the progress of its scholarship program granted to nursing students.
The scholarship program is given to 4th year nursing students studying at the University of Cebu Banilad and Pardo-Talisay campuses. At the moment, 29 4th year nursing students from the said campuses were granted the scholarship.
The Shearwater's scholarship program will allow students to get a chance to live and work in the United States after passing the board exam and working in UCMed or SVGH for at least two years.
During their work duration in either in UCMed or SVGH, they will undergo the training implemented by the University of Cebu Nursing Institute (UCNI).
During the meeting last January 27, 2023, Shearwater's Executive Vice President for Nurse Staffing Mr. Nathan King and Executive Vice President for Quality and Performance Melissa Lacey said they are open to the possibility of granting scholarships to more students.
UCMed and SVGH Hospital Administrators Stephen Tan and Raymond Priagula expressed their gratitude to Shearwater for choosing the University of Cebu (UC) as their partner for such program.
Also present in the meeting were the deans of the College of Nursing from different UC campuses – UC Banilad campus' Mercy Milagros Apuhin, Pardo-Talisay campus' Joyce Corvera, and Lapu-Lapu-Mandaue campus' Dr. Marcelo Lopez.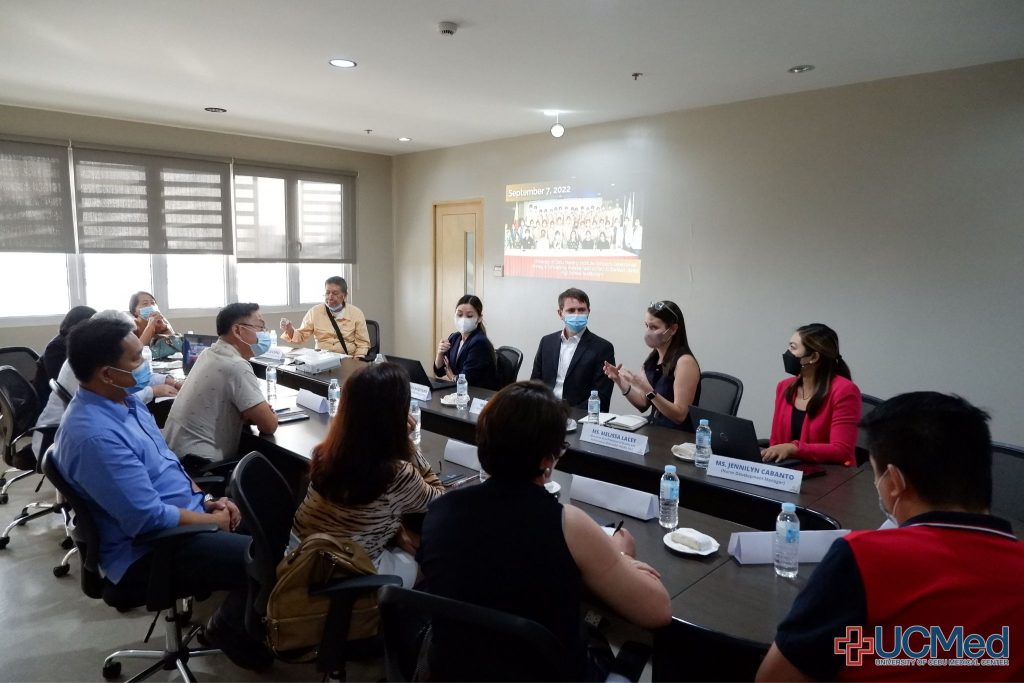 UCNI's Training and Executive Director Marijo Garcia also shared the highlights and milestones of UCNI's programs for the year 2022.
Aside from this scholarship program, Shearwater also partnered with UCMed in implementing the Manage Migration Program for nurses.
The migration program allows nurses who are currently employed in UCMed and SVGH to join the program after undergoing screening and training facilitated by UCNI. Shearwater facilitates the processing of the migration.
UCMed is inclined to continue doing partnerships with international companies to further enhance the training and skills of its medical workforce.