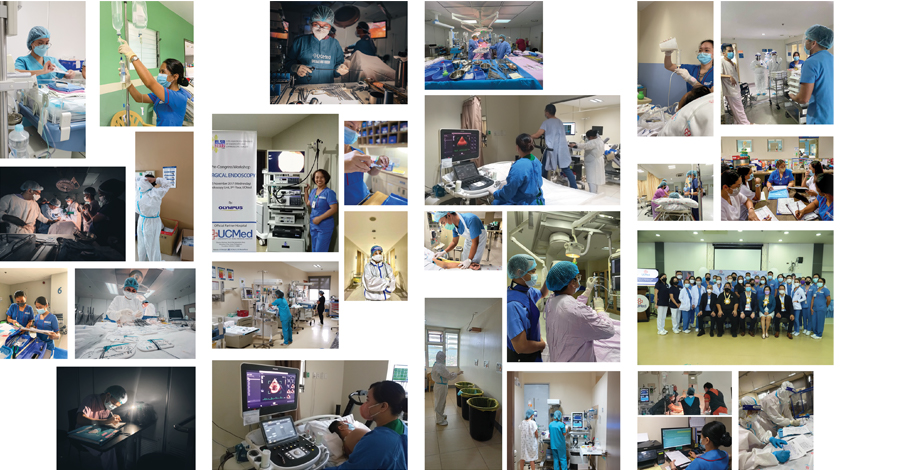 UCMed Nurses: Forefront of Care and Healing
Healthcare professionals have the most vital roles in hospitals and healthcare facilities. These include the nurses.
Nurses at the University of Cebu Medical Center (UCMed) give their utmost contribution in ensuring a safe place to heal.
Nurses are the first to engage with the patients when they arrive at the Emergency Room (ER), perform diagnostic tests, and administer initial treatments.
When patients get confined in the hospital, nurses are the ones who closely and carefully monitor the patient's health, provide basic bedside care, and advocate for the patient's overall health and well-being.
Nurses are also trained to operate various medical equipment aside from diagnostic tools like stethoscopes, sphygmomanometers, pulse oximeters, and thermometers. Depending on their station assignment, nurses are trained to man more specialized medical equipment like intravenous infusion pumps, wound drainage systems, and ventilation equipment.
Nurses are also versatile. They work with various teams, from patients to surgeons, physicians, specialists, and other healthcare providers. Patient care is the core of their job.
There is no doubt that nurses, especially at UCMed, work hard to continuously provide the best healthcare service to the community.