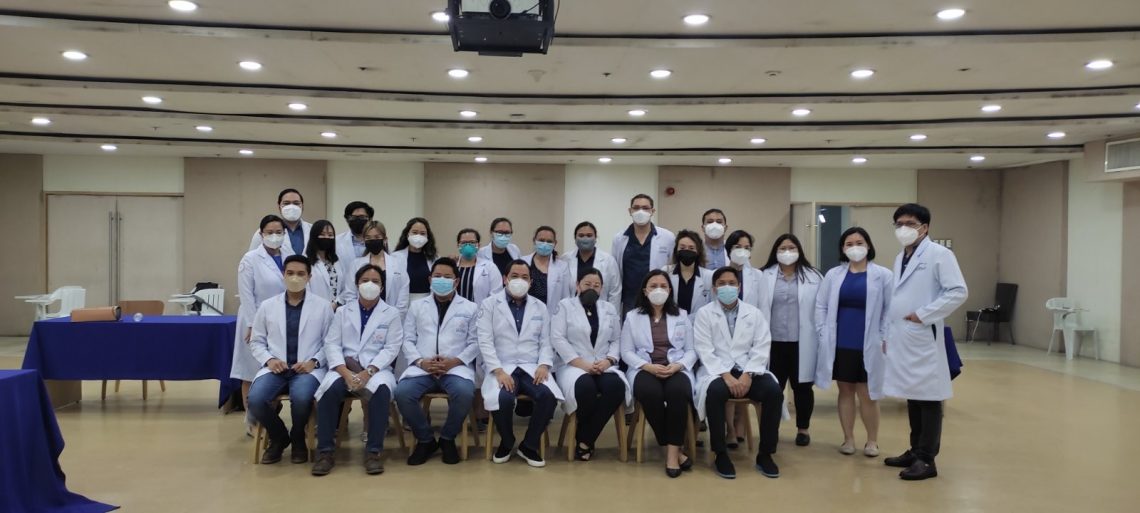 UCMed's Internal Medicine Department Acquired Provisional III Accreditation Status
The University of Cebu Medical Center (UCMed) has attained another accomplishment after its Internal Medicine Department's Residency Training Program was granted a Provisional III Accreditation status effective January 1, 2022 until December 31, 2022.
With the accreditation, UCMed's IM Department is now authorized to train Level 1, 2, and 3 resident doctors in the field of Internal Medicine.
The Board of Regents of Philippine College of Physicians granted the new certification, with the recommendation of the Accreditation Committee, through a letter dated February 14.
The letter was addressed to IM Department chairman, Dr. Lamberto M. Garcia Jr., and IM Department training officer Dr. Nello Bayani IV R. Roa Jr.
In the accreditation result, the accreditors commended the IM Department for the following:
Commitment of training committee and the entire consultants staff;
The involvement of the training core and consultants of the department in providing supervision, evaluation and feedback; and
The institutional commitment to support the program
The department's residency training program, heeding UCMed's vision, aims to develop and maintain a program that maximizes the potential of all trainees to produce dedicated and excellent internists in the future.