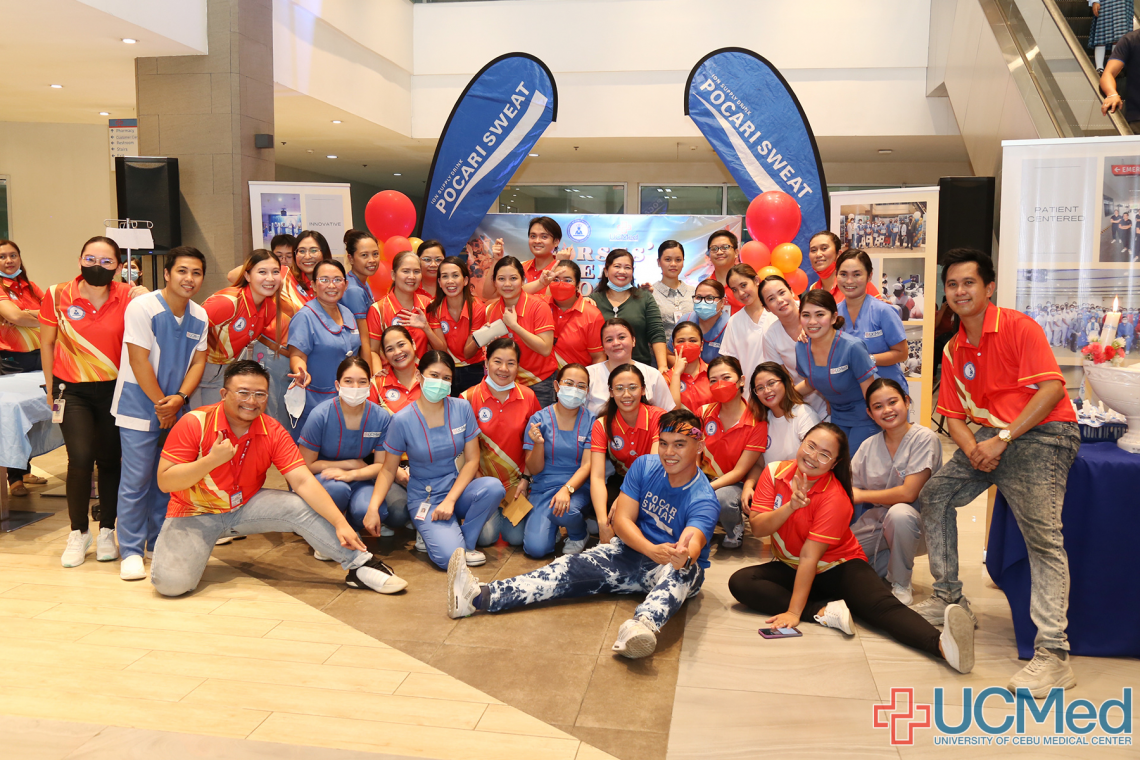 UCMed kickstarts Nurses' Week celebration
In a world where heroes often wear capes, there are those who wear scrubs, bearing the weight of healing and compassion on their shoulders.
The University of Cebu Medical Center (UCMed) has officially opened this year's celebration honoring nurses to celebrate their invaluable contributions to healthcare.
This year's theme is in line with the International Council of Nurses theme for International Nurses Day 2023, "Our Nurses, Our Future: Gearing towards global competence."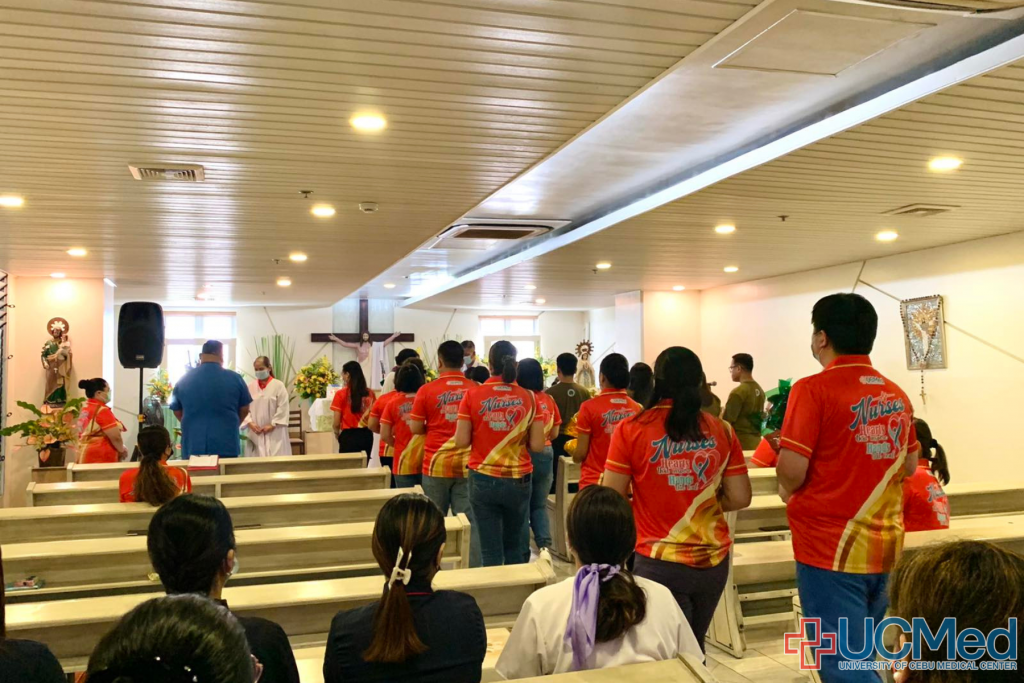 UCMed Nurses' Week 2023 commenced with a holy mass which was then followed by a symbolic candle lighting ceremony with an exhibit highlighting last year's Nurses' Week celebration and the nurses' resilience and dedication.
Participants were welcomed by Ms. Ma. Fe Aura Montesclaros, Director for Nursing Services where she highlighted that, in the midst of the celebration, all must be reminded of our values and to nurture them for the benefit of the people we serve.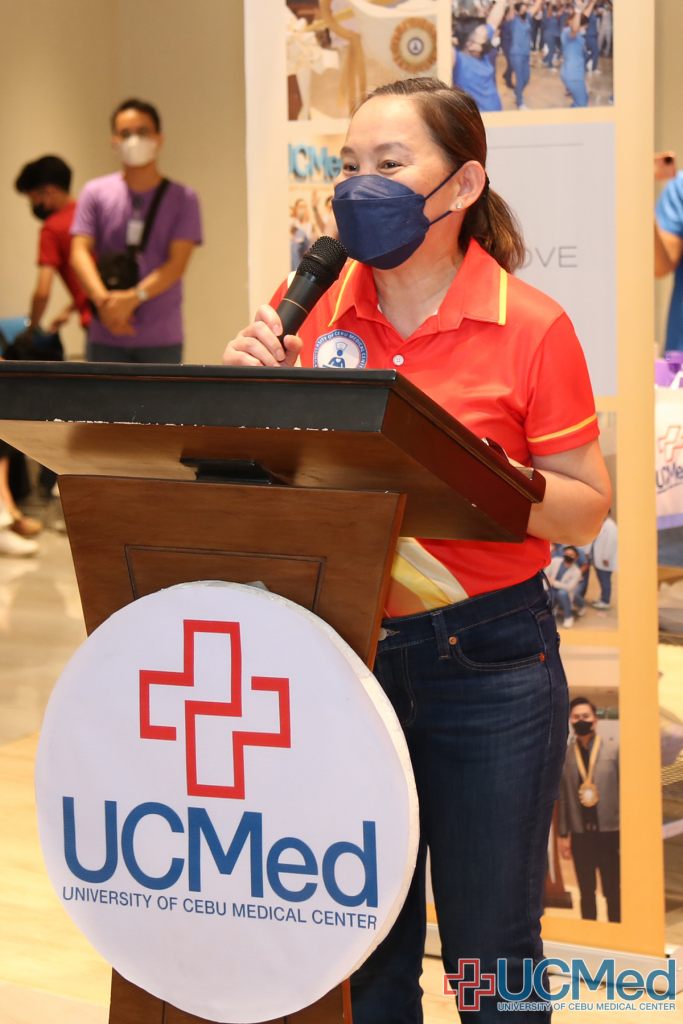 Mr. Raymond L. Priagula, UCMed's Hospital Administrator, likewise, graced the opening ceremony and expressed his gratitude and appreciation to the nurses for their tireless efforts and service, making UCMed a happy hospital.
The candle lighting was led by Ms. Montesclaros, Ms. Ruby Tana-el, Assistant Chief Nursing Officer for Operations and Ms. Marijo Garcia, Assistant Chief Nurse – Clinical Advancement and Training.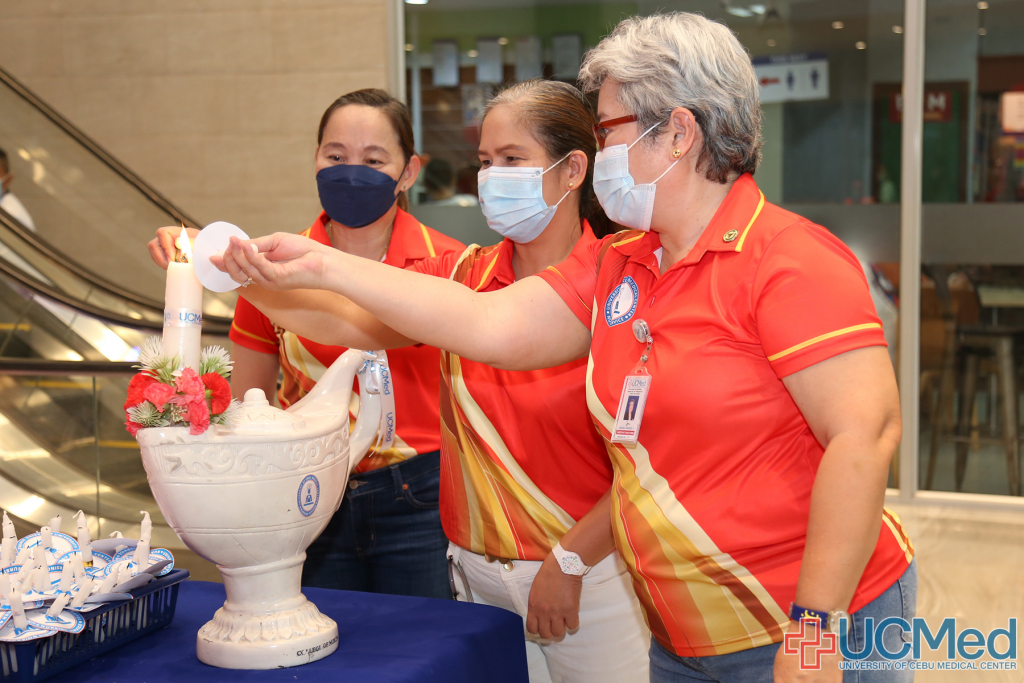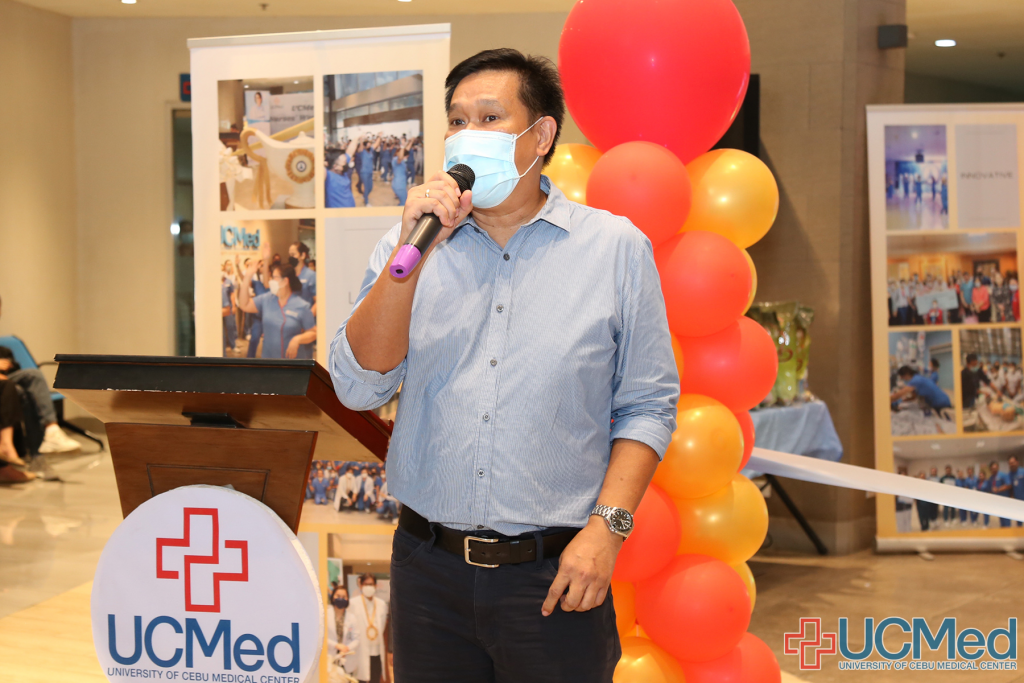 Mr. Priagula, together with Ms. Montesclaros, Ms. Ruby Tana-el and Dr. Helen Estrella, Nursing Advisory Consultant, awarded members of the Nursing Service Department in recognition for their outstanding service and accomplishments.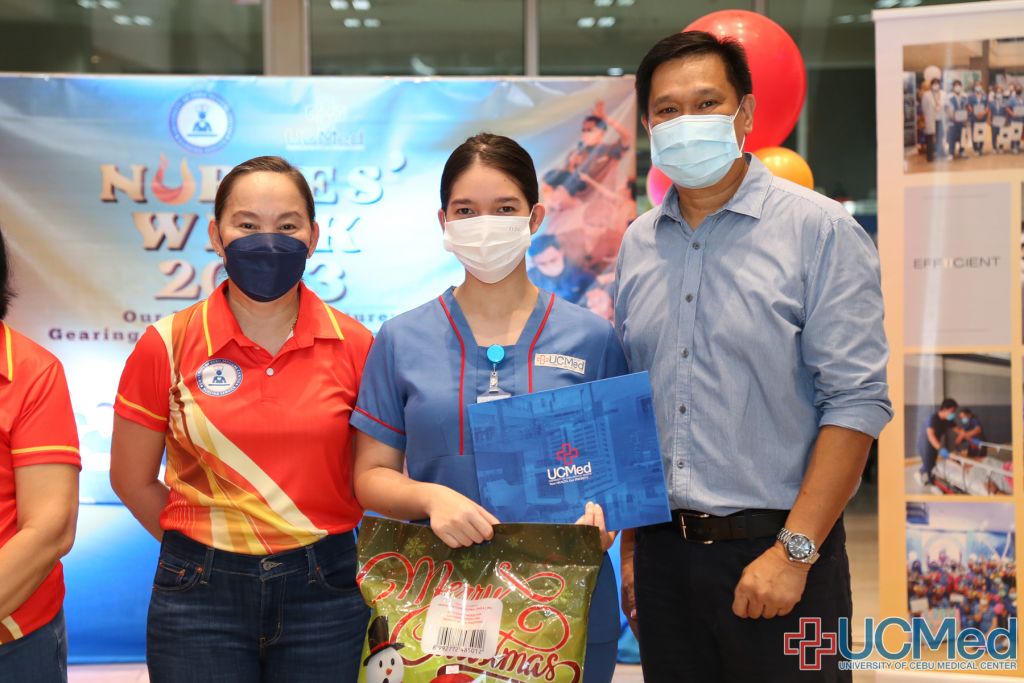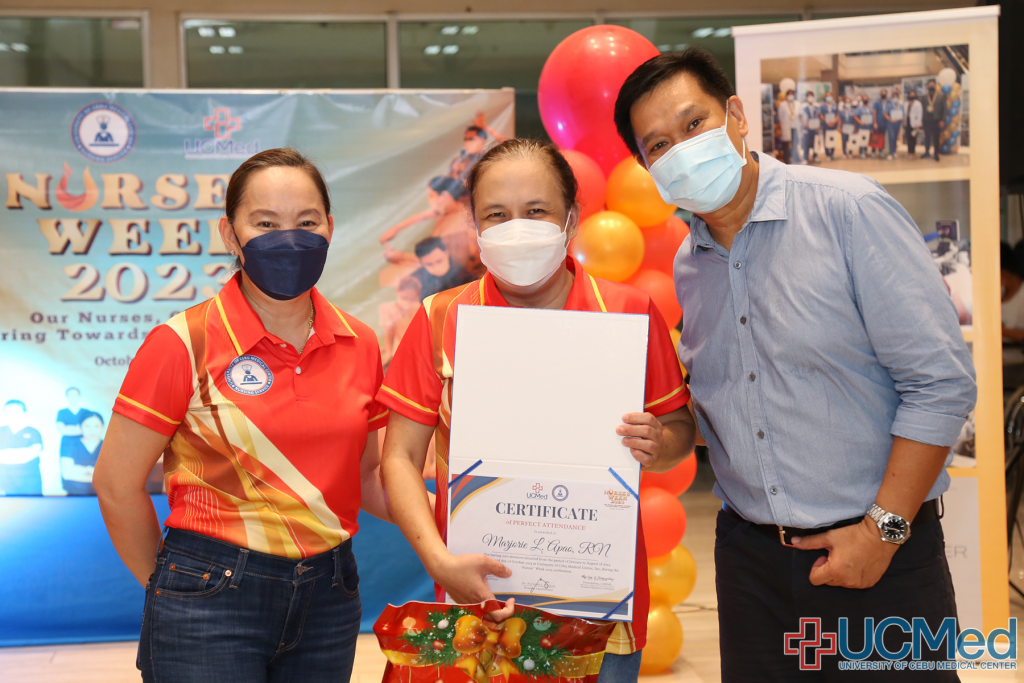 Nursing staff from different departments ignited the event with their flash mob performance, which was then followed by a Zumba dance.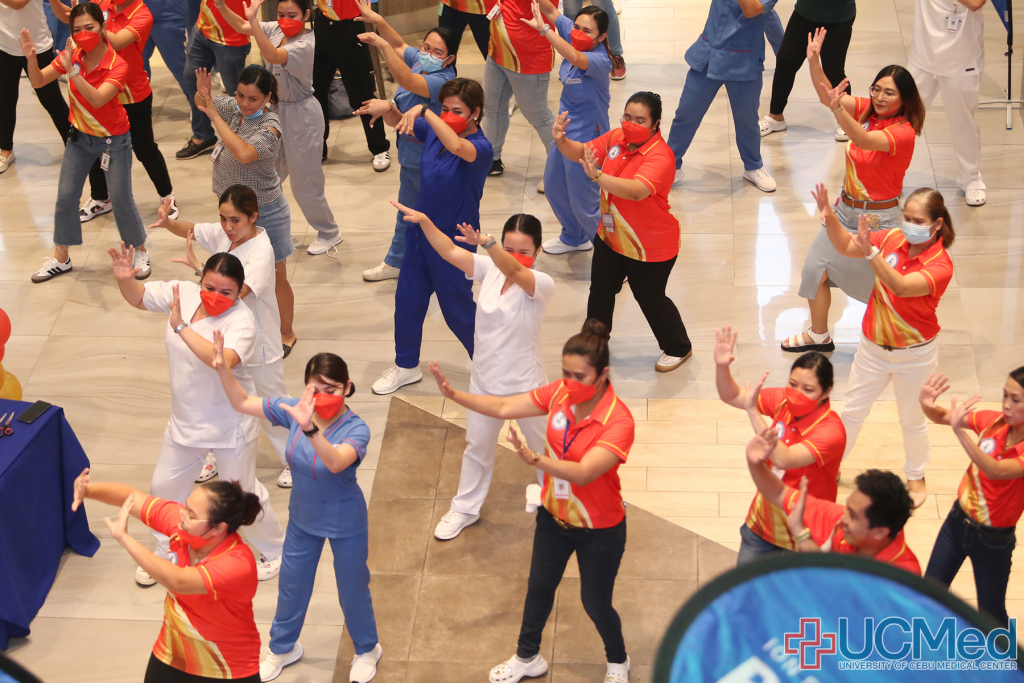 Different participating pharmaceuticals, such as Terumo, Berovan, Unilab, Nestle, Pocari Sweat, and Amhsco, also provided giveaways and freebies to the nurses.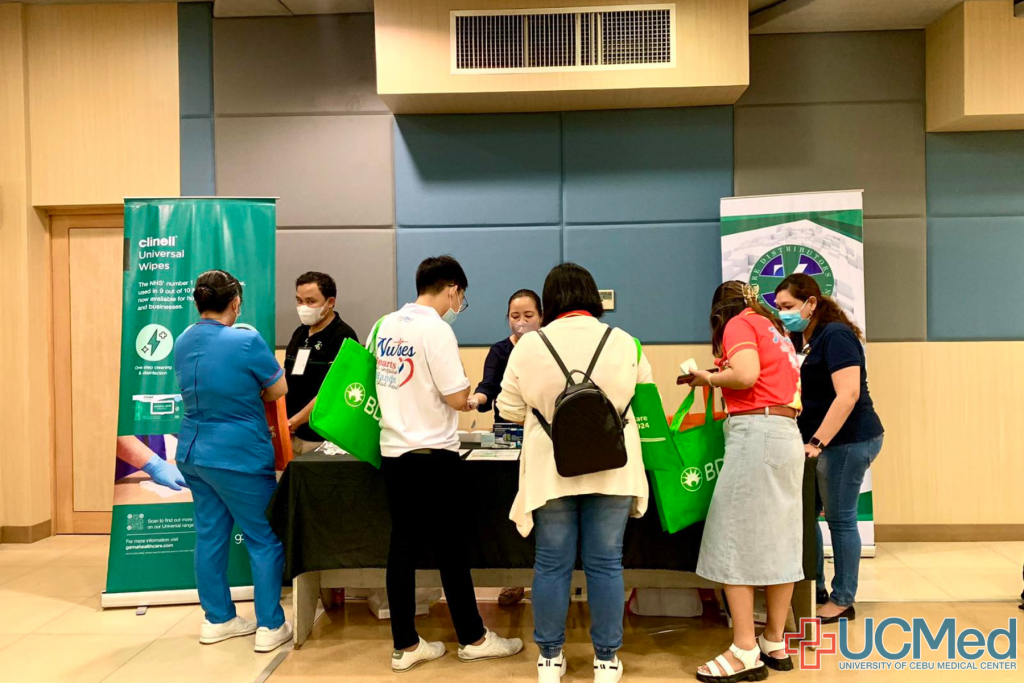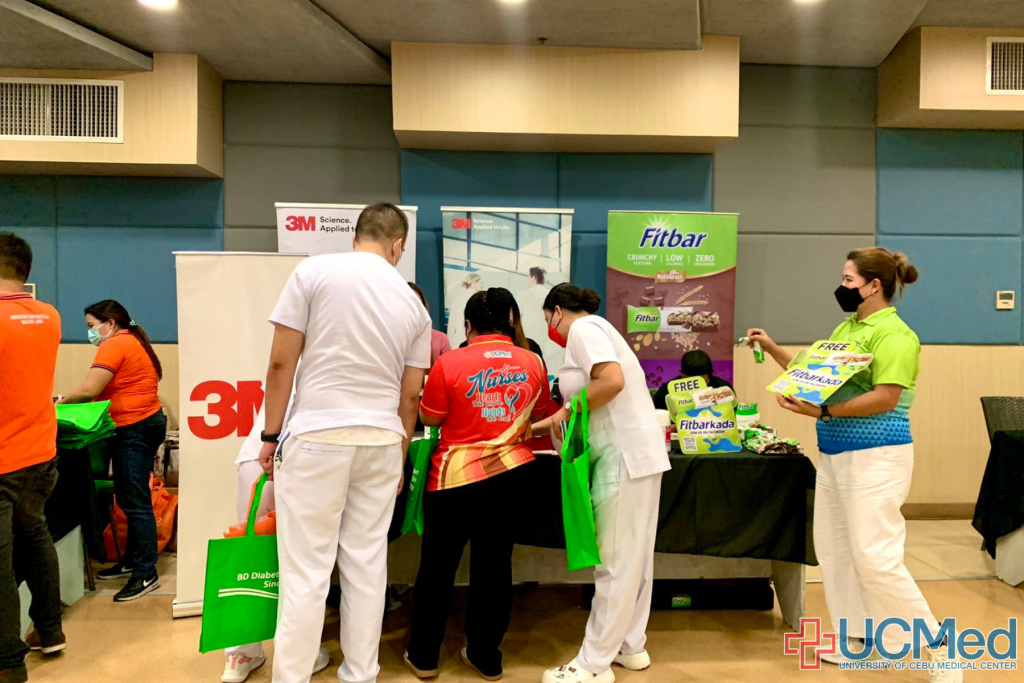 More exciting activities are expected that will showcase the beauty, brains, and talent of our nurses.