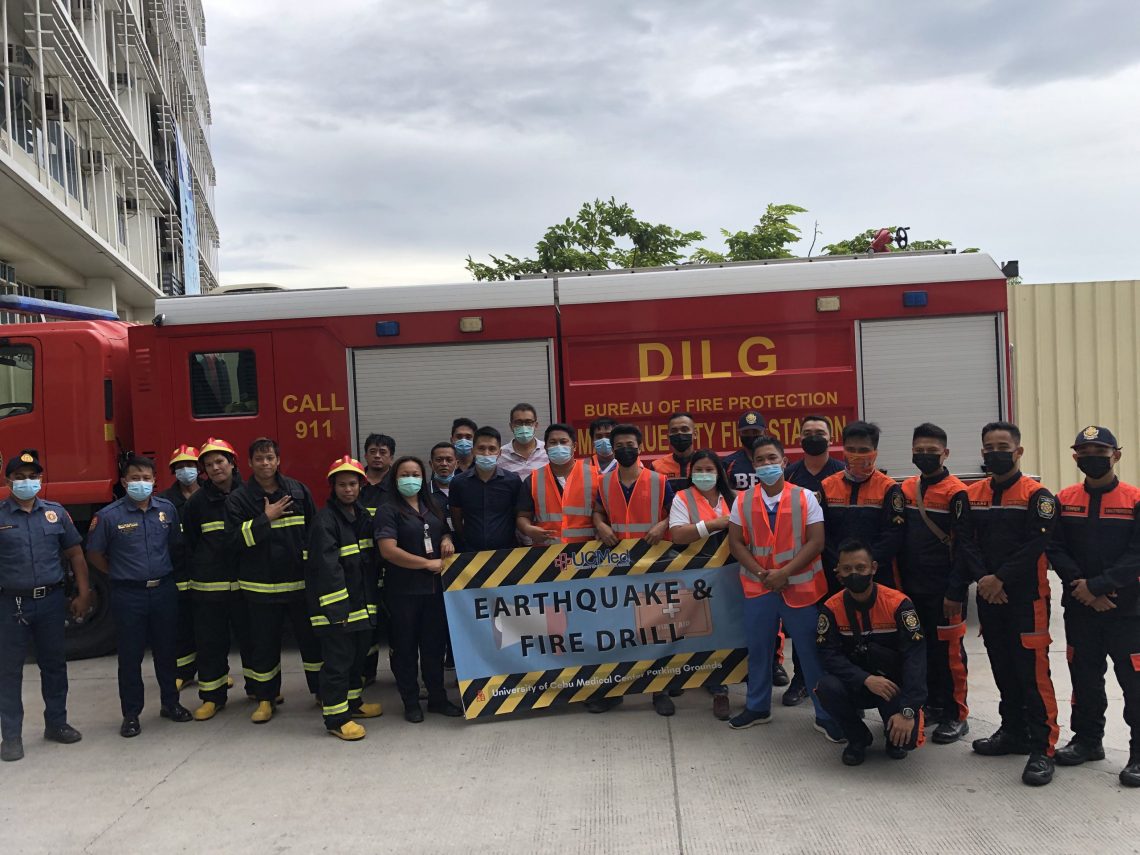 UCMed Conducts Emergency Simulation
The University of Cebu Medical Center (UCMed) held simulation exercises of fire and earthquake scenarios last September 16, 2022.
The Pollution Control and Safety Office led the conduct of fire and earthquake drills, aiming to equip the employees and medical students with knowledge and skills in dealing with emergencies.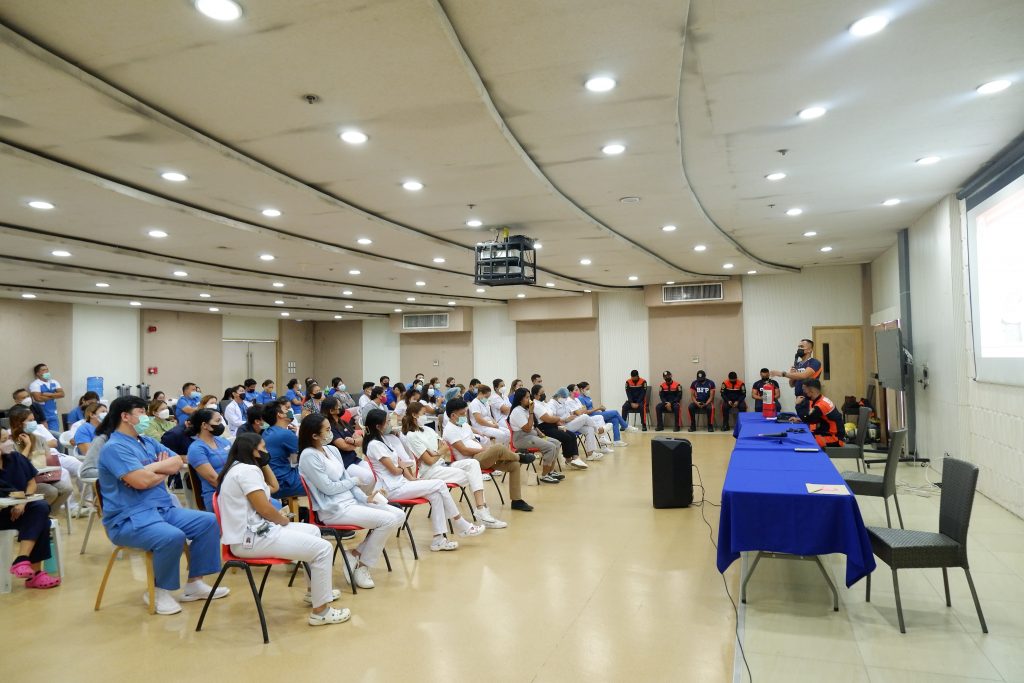 During the earthquake drill, various scenes were executed including the evacuation of employees and the proper way of transferring patients to safer ground.
For the fire drill, members of the Bureau of Fire Protection (BFP) trained UCMed employees on how to use the fire extinguisher. They also taught the employees how to man the fire hose, including the proper way to hold it, the right body position, and the standard communication phrases and commands.
The conduct of simulation and drills is one of the many efforts of UCMed to make sure its employees are equipped and capable to handle emergencies and disasters.