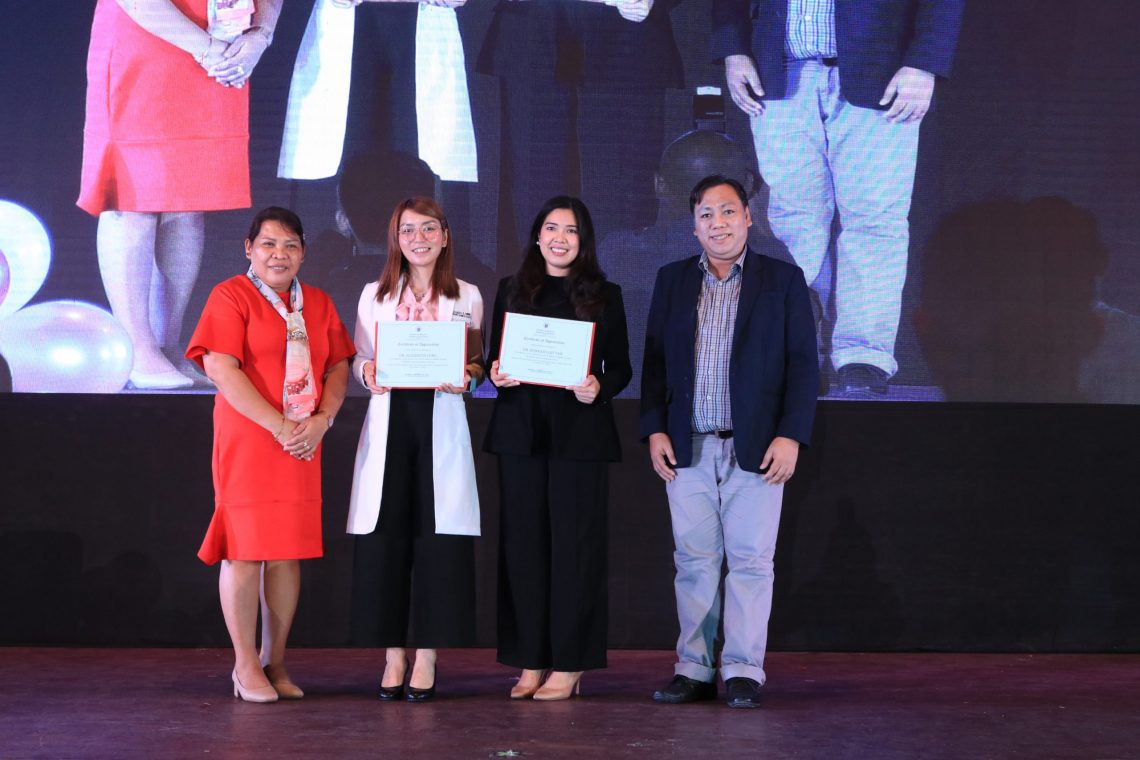 UCMed Joins DepEd on World Teachers' Day Celebration
The University of Cebu Medical Center (UCMed) joined the Department of Education (DepEd) Lapu-Lapu City Division in the observance of World Teachers' Day and Breast Cancer Awareness Month on October 4-5, 2022, at the Waterfront Hotel, Lahug, Cebu City.
UCMed's Women's Health Center Head Dr. Elizabeth Cong–Fernandez and Breast Surgeon Dr. Hannah Lois Kangleon–Tan served as resource speakers during the two-day event.
Dr. Fernandez focused her discussion on breast screening and diagnosis and facts about the mammogram, breast ultrasound, and magnetic resonance imaging (MRI), while Dr. Tan tackled facts and statistics on breast cancer, basic breast anatomy, and different treatments of breast cancer.
UCMed also held an exhibit and conducted booth activities at the venue.
Free medical services were given to the teachers including basic obstetrical and gynecological information from the doctors of the Department of Obstetrics and Gynecology. Random blood sugar screening and basic dietary and nutrition counseling were offered for free by nutritionist-dietitians from UCMed's Diabetes and Nutrition Center (DNC).
Aside from availing of the free medical services, teachers also participated in the booth raffle. They received instant prizes like sanitizers, face masks, alcohol spray, and healthy items from partner pharmaceutical companies.
The two-day event of DepEd Lapu-Lapu City Division was participated by around 3,600 teachers.
On the second day, October 5, Lapu-Lapu City Mayor Junard Ahong Chan and Cebu City Mayor Michael Rama graced the event.
UCMed is commited to contribute to the healthcare needs of the community.