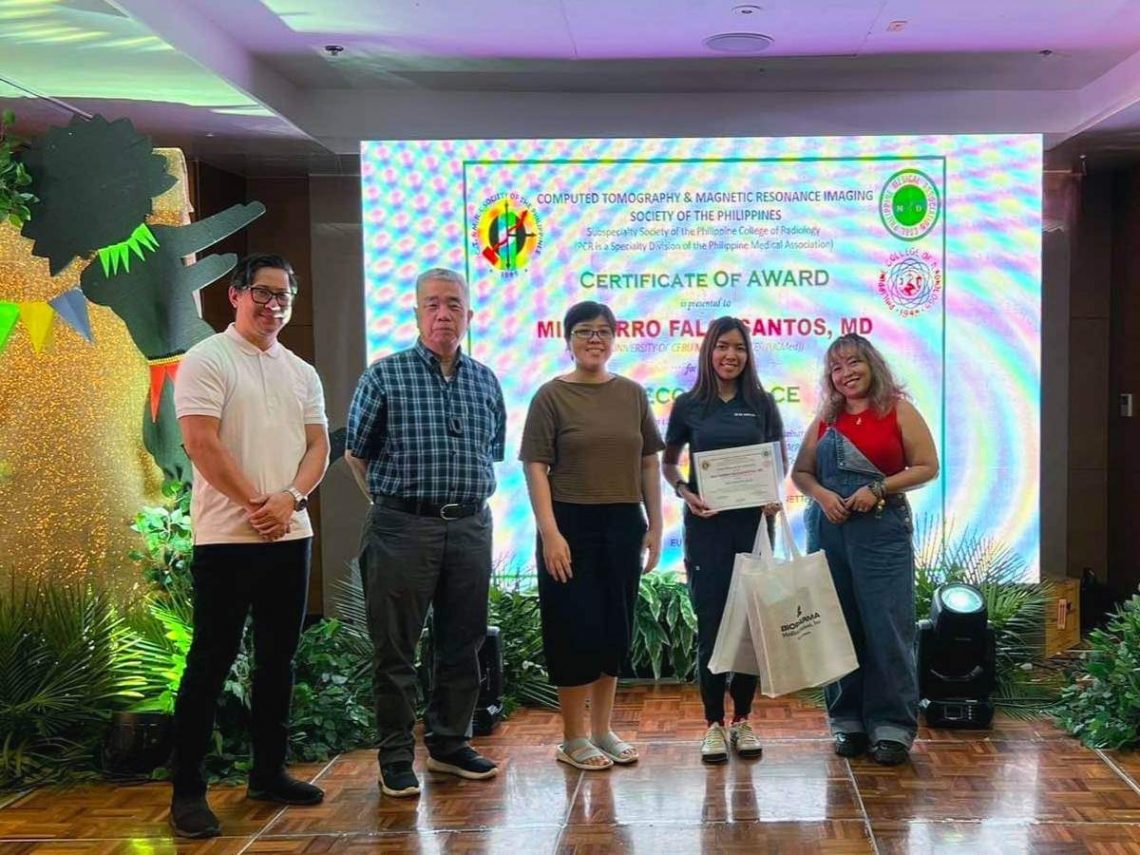 UCMed's Resident Doctor Wins Interesting Case Contest
A resident doctor in the University of Cebu Medical Center (UCMed) won second place during the Inter-Hospital Interesting Case Contest last April 13, 2023, at the Quest Hotel Conference Center in Cebu City.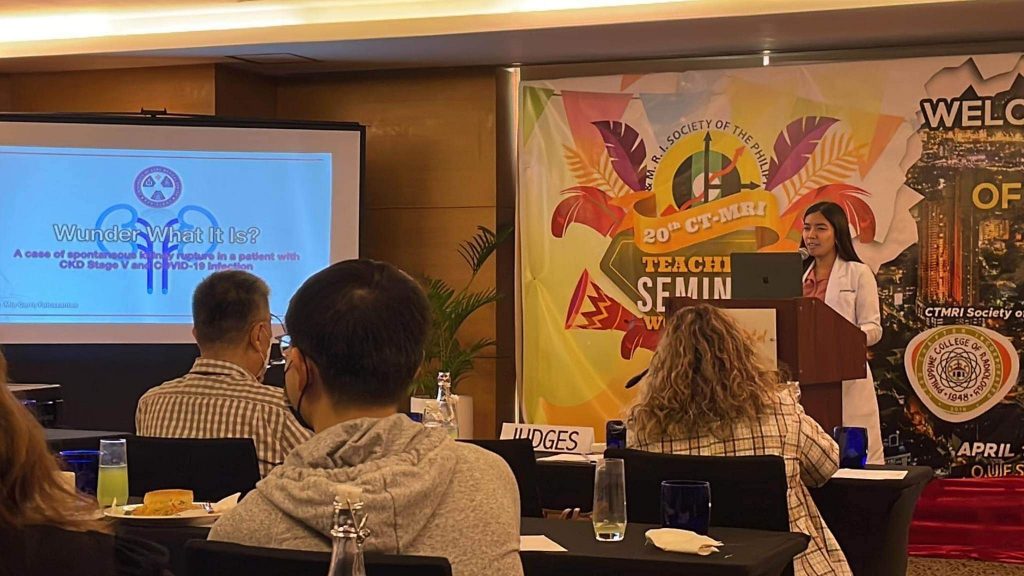 UCMed doctor Dr. Mia Carro Falcasantos' case entitled "Wunder What It Is: A Case of Spontaneous Kidney Rupture in a Patient with Chronic Kidney Disease Stage V and Covid-19 Infection," is among the cases presented by seven participants during the Pre-Congress of the 20th CT-MRI Teaching Seminar Workshop.
"The imaging tests done on the presented case helped with the diagnosis and with the effective treatment management approach for the patient," shared Dr. Falcasantos.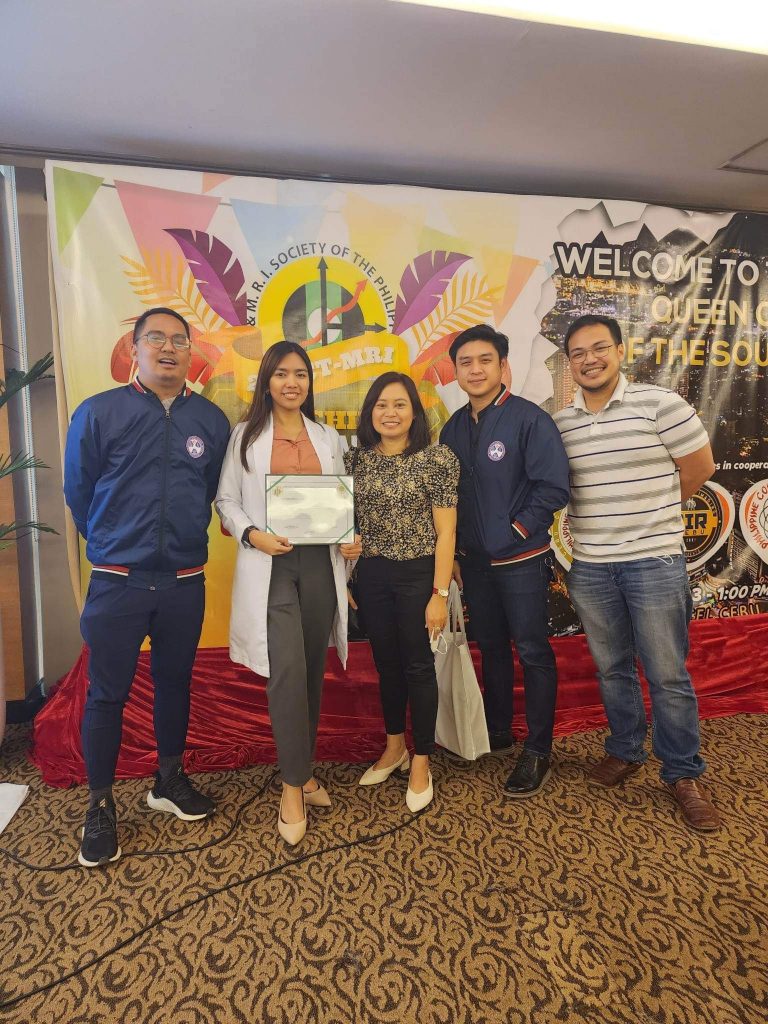 "It was a nerve-racking experience, but I was excited and happy that I was able to share an interesting case from our institution that involved x-ray, ultrasound, and CT scan imaging modalities", she added.
The event was organized by the Computed Tomography and Magnetic Resonance Imaging (CT-MRI) Society, a subspecialty society of the Philippine College of Radiology.