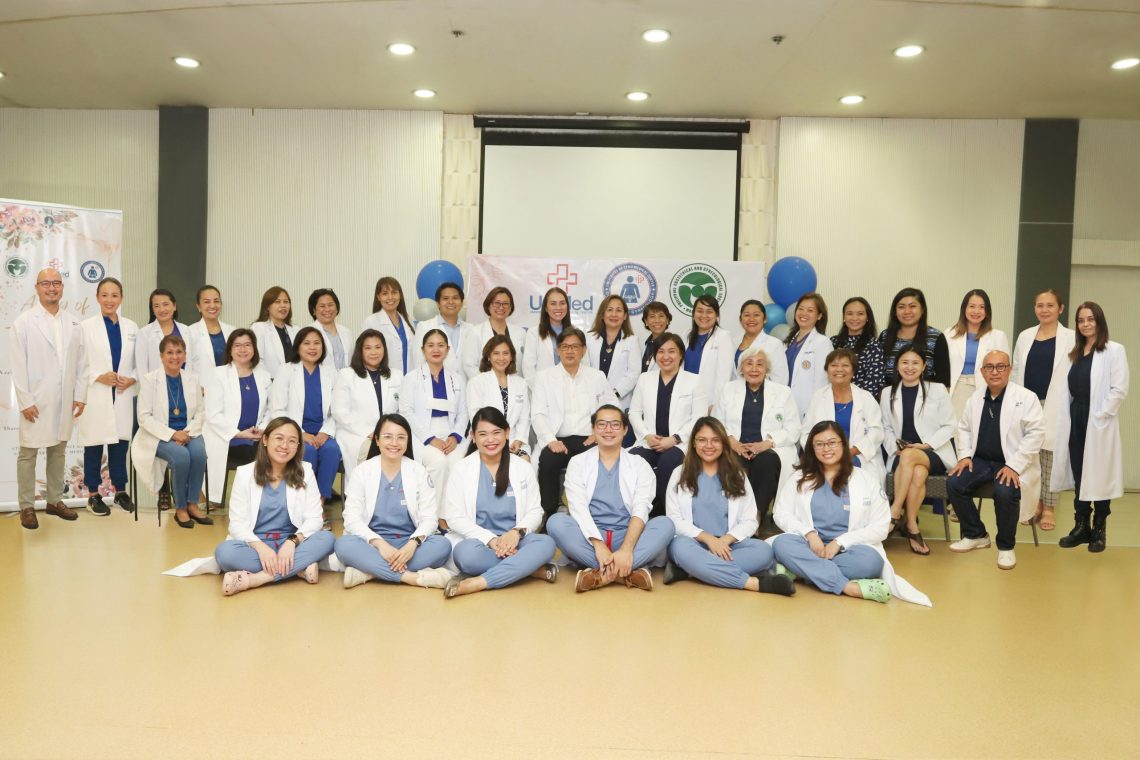 UCMed's OB-GYN Department Residency Training Program Now Accredited
The Department of Obstetrics and Gynecology Residency Training Program (RTP) of the University of Cebu Medical Center (UCMed) has been granted accreditation by the Philippine Board of Obstetrics and Gynecology (PBOG).
The PBOG and its accrediting team visited UCMed last July 19, 2022, to benchmark the OBGYN Department's infrastructure, capabilities, and caliber of residents.
After a thorough evaluation, PBOG granted the OBGYN Residency Training Program a four-year accreditation which will take effect starting January 1, 2023, up to December 31, 2026.
This full accreditation will open multiple opportunities for the hospital, the department, and the OBGYN residents.
Under the accredited training program, the residents can now take qualifying examinations and pursue higher studies and fellowship training locally and abroad.
The training program is geared to equip the residents with essential learning experiences and activities to help them succeed in their future practice.
The Department received commendations for its excellent number of subspecialists focusing on Ob-Gyn Ultrasound, Maternal-Fetal Medicine (MFM), Reproductive Endocrinology, and Urogynecology, among others.
With this, residents are not only taught the fundamental skills of obstetrics and gynecology, but they are also trained for subspecialties for Minimally Invasive (MIS) procedures, Ultrasound, and Maternal-Fetal Medicine (MFM).
The OBGYN Department is one of the first to develop a curriculum for a residency training program in UCMed which started in 2017. The core curriculum is outcome-based, with instructional designs continually improved to stay at par with local and international standards.  There is a heavy emphasis on research to provide residents with a research-based framework for a comprehensive training core.
The PBOG also complimented the hospital administration for its support to the Ob-Gyn Department for providing advanced and state-of-the-art medical equipment like its latest purchase, the MAMMOMAT Revelation, a digital mammography, and SOMATOM X.ceed CT Scanner.
In 2023, UCMed will open a Gynecologic Oncology Clinic to cater to patients with concerns about cancerous conditions of the female reproductive system.
Aligned with the Mission-Vision-Objective of UCMed, the Department's mission is to produce highly qualified, patient-oriented OBGYNs through evidence-based practice, education, training, and research.
With full support from the hospital administration, the UCMed Department of Obstetrics and Gynecology, with the accreditation of its residency training program, commits to continue producing world-class OBGYNs that provide quality and holistic service to the community.