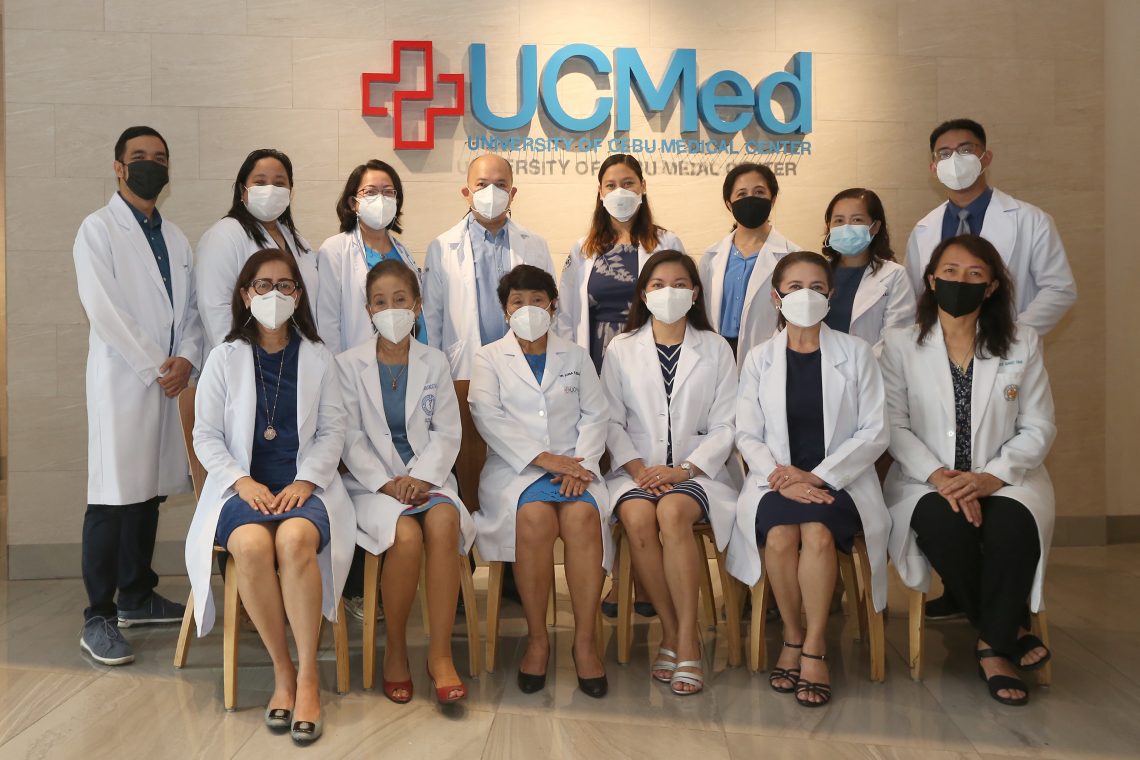 UCMed FAMED Department's Residency Training Program Gets Accreditation
The Residency Training Program (RTP) of UCMed's Department of Family and Community Medicine has been accredited by the Philippine Academy of Family Physicians, Inc. as a new program.
The University of Cebu Medical Center (UCMed) has lauded the Department of Family and Community Medicine for the new accreditation status as it now authorizes the department to train resident doctors from the field of Family Medicine.
The accreditors notified Dr. Roxanne Bongon, the department's chairperson, about the good news through a letter dated February 16, 2022.
The Department of Family and Community Medicine aims to have its residency training program be at the forefront in training future family physicians.
The department strives to provide comprehensive, collaborative, and continuous medical care to every family and to the community which are aligned with the hospital's mission and vision, and are anchored to the core values coined as FAMED – Family-focused; Altruistic; Multidimensional; Excellence; and Dignity.
To date, the department has 37 consultants. Of the 37, 10 are active staff while 27 are visiting doctors. There are 2 consultants who have subspecialty in the area of Hospice & Palliative Care.
With a vibrant and committed pool of specialist and with the supportive hospital administration, the Department of Family and Community Medicine can help achieve the national vision of providing competent physicians rendering healthcare services for every Filipino family.