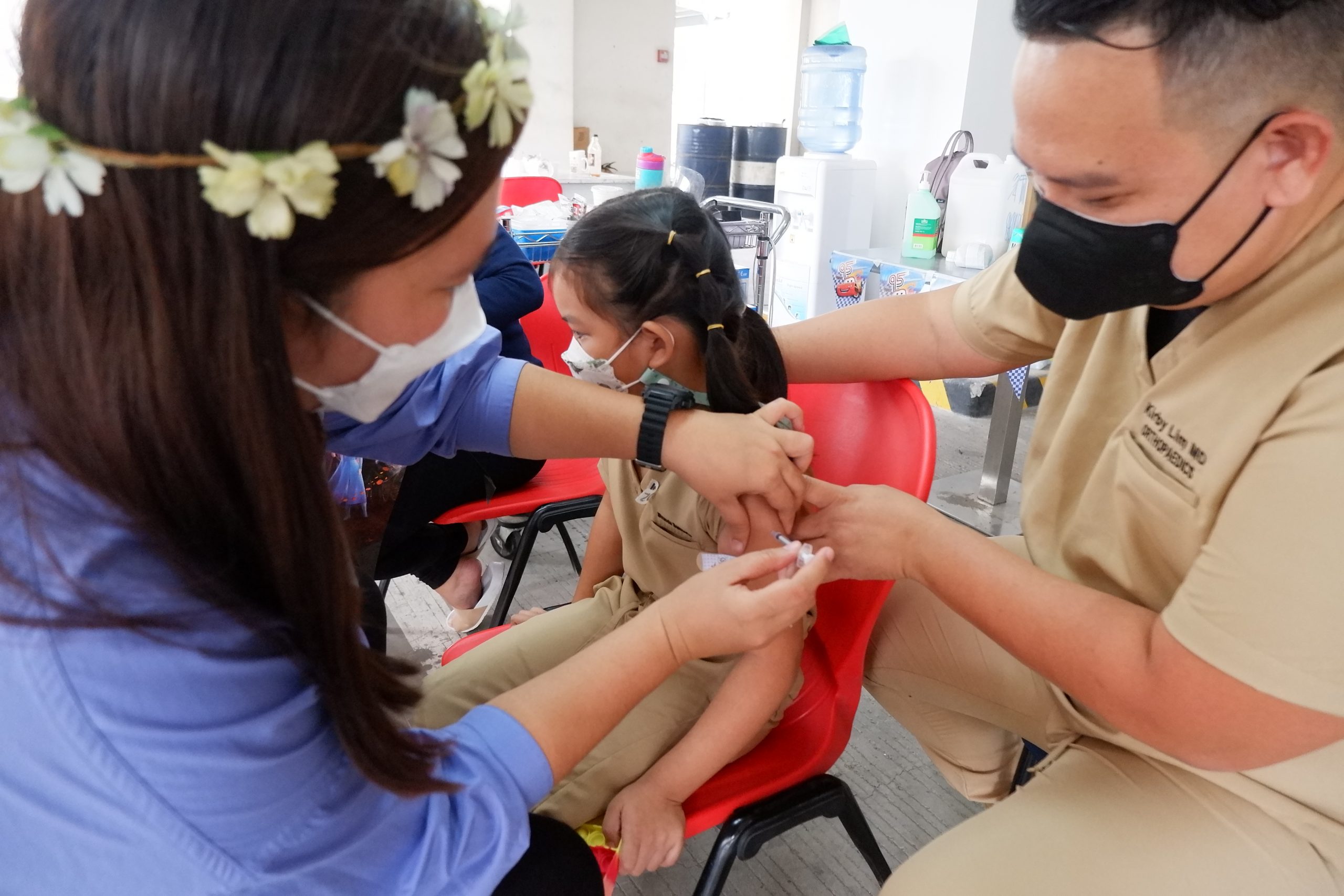 UCMed Vaccinates Kids vs. COVID-19
The University of Cebu Medical Center (UCMed) has started the rollout of Covid-19 vaccine to 100 kids aged five to 11 years old on February 18, 2022.
The kids received Pfizer pediatric Covid-19 vaccine.
The first batch of kids vaccinated in UCMed were children of UCMed employees and doctors.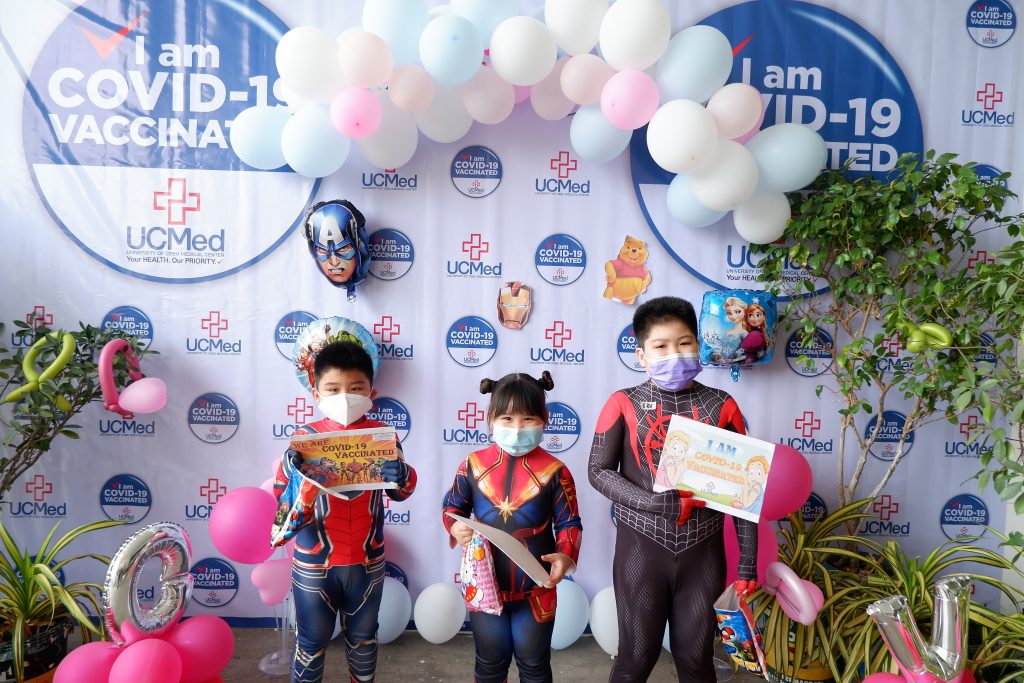 Parents were present as their consent is needed for the vaccination program. One of them was Dr. Kirby Lim, an orthopedic doctor from UCMed and St. Vincent General Hospital (SVGH), who accompanied his daughters.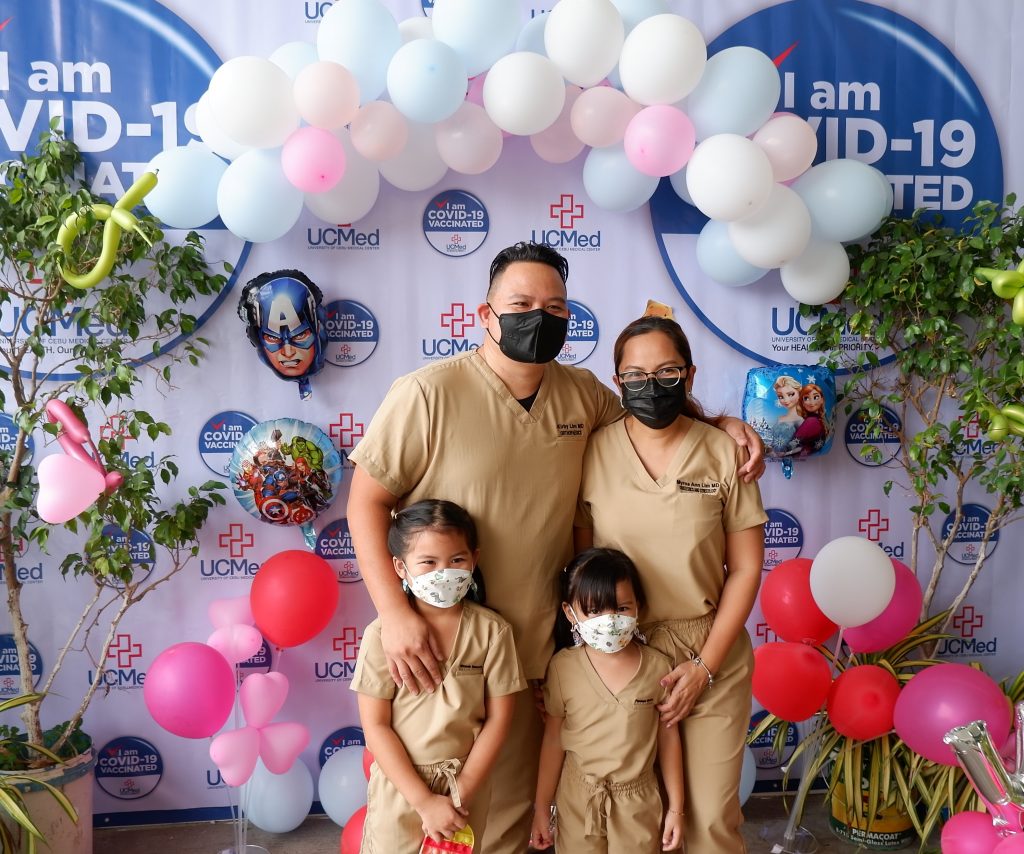 Dr. Lim said his two daughters have been taught about the facts of COVID-19 like how it affects people and how to avoid acquiring it. Telling his daughters about COVID-19 vaccines has also encouraged them to get vaccinated, said Dr. Lim.
"The elder sister was asking how to not acquire covid, so we told them we have to get vaccinated. They are bit afraid, but they want to get the shot," Dr. Lim shared.
He also said that he has not heard firsthand on any ill side effects of the vaccines, adding it is still safer to get vaccinated to stop the virus.
UCMed provided a pediatric version of the vaccination card, designed specifically for the five to 11 years old vaccinees.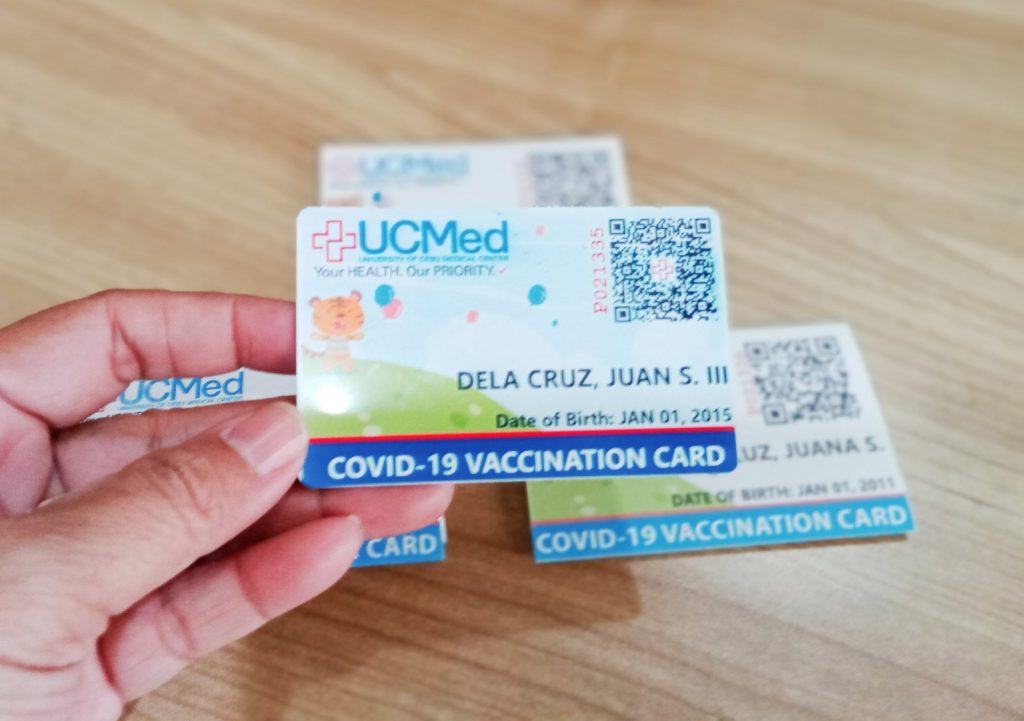 During the vaccination, loot bags were distributed to the children. The loot bags were sponsored in part by Wyeth Philippines, Doctor Kaye Laberinto and Ms. Pearl Tanchan Ang.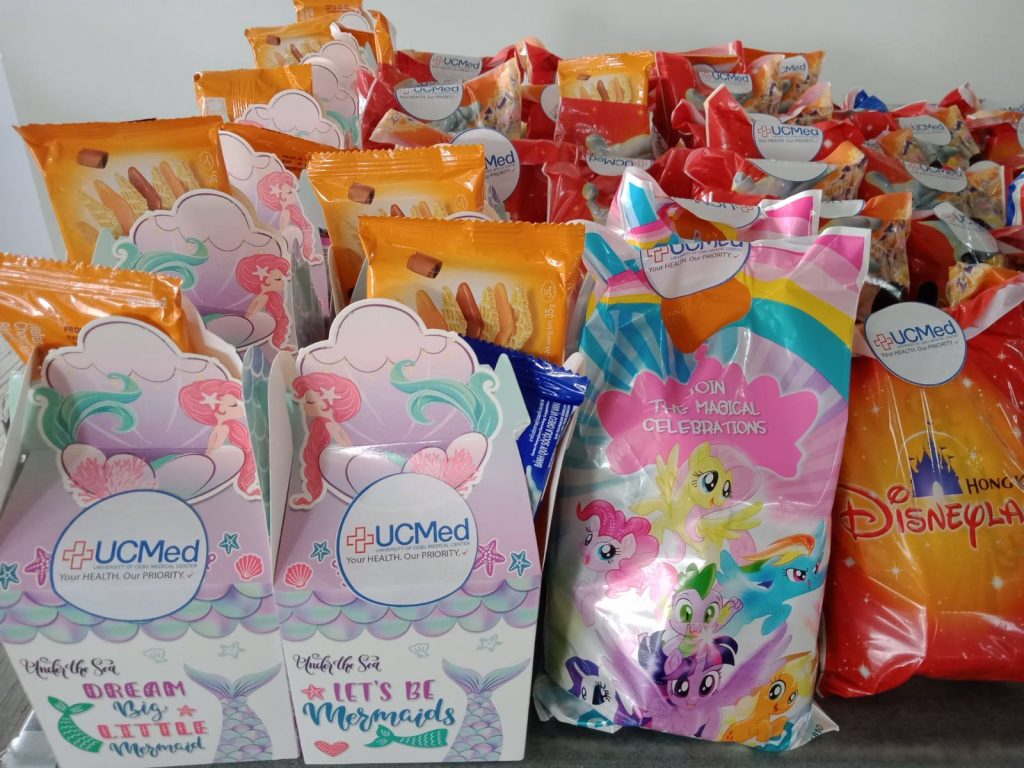 The pediatric vaccination was made possible through the COVID-19 Vaccine Inoculation Service which is being offered in UCMed, and in coordination and support of the Mandaue City local government unit, through the assistance of Dr. Debbie Catulong of Mandaue City Health Department.
Vaccination team head nurse Christiana Caballero said another round of pediatric vaccination will be conducted once UCMed receives more Pfizer pediatric vaccines from Mandaue City Health Department.
In early February, the government has started the rollout of the COVID-19 vaccination among the kids belonging from the pediatric population.