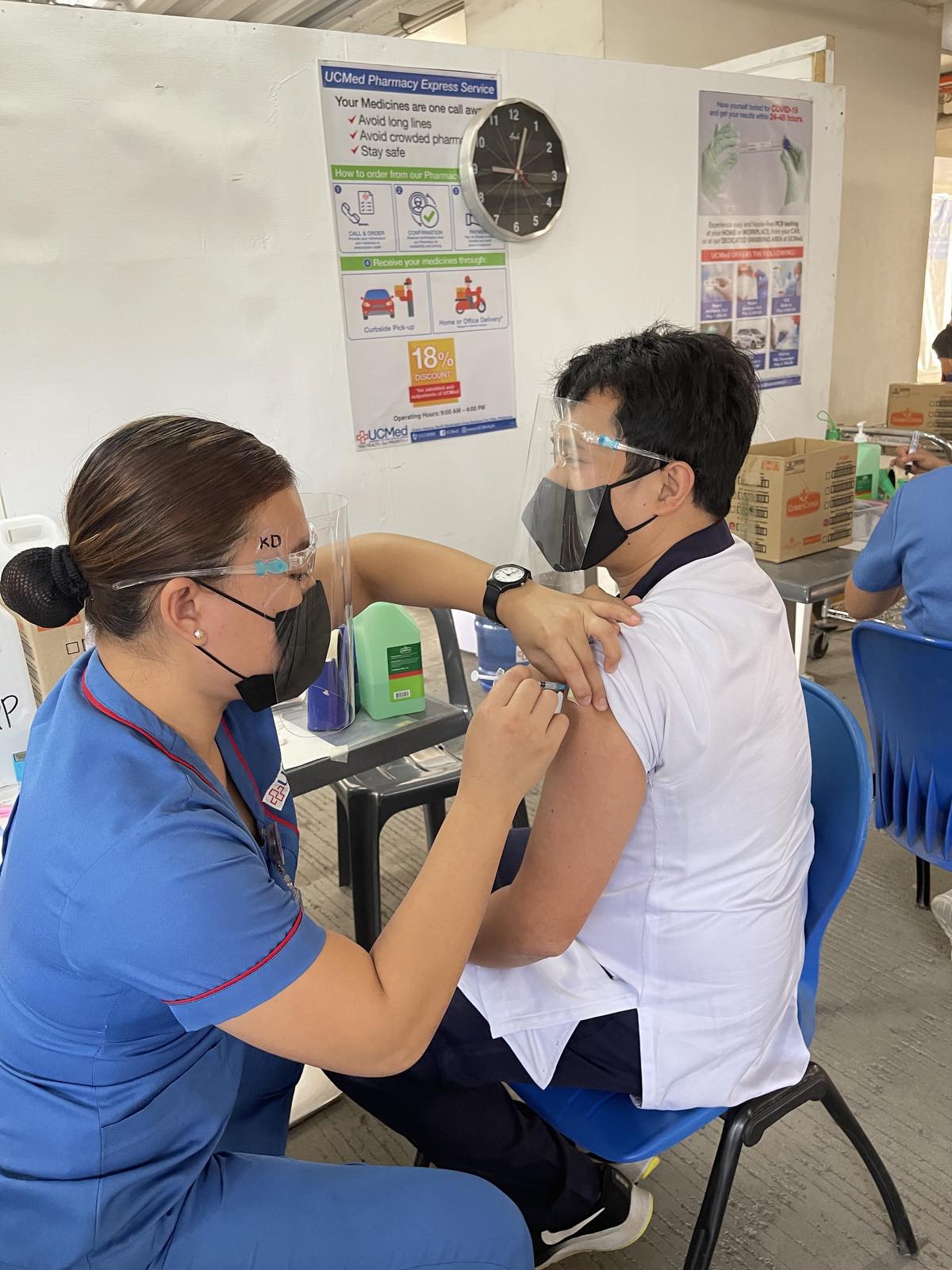 UCMed Frontliners Get Booster Shot
Healthcare workers in the University of Cebu Medical Center (UCMed) received booster shot during the two-day inoculation activity held at UCMed vaccination site.
The vaccination held last December 6 and December 7, 2021 was made possible through the initiative of the Department of Health (DOH).
DOH provided Moderna vaccine as the booster shot for the UCMed frontliners.
All the healthcare workers who had their second dose of COVID-19 vaccine at least six months ago are eligible to receive the booster shot.
The booster shot is an additional protection to the fully vaccinated individuals, especially to UCMed frontliners who continue to brave the threat brought about by the coronavirus pandemic.