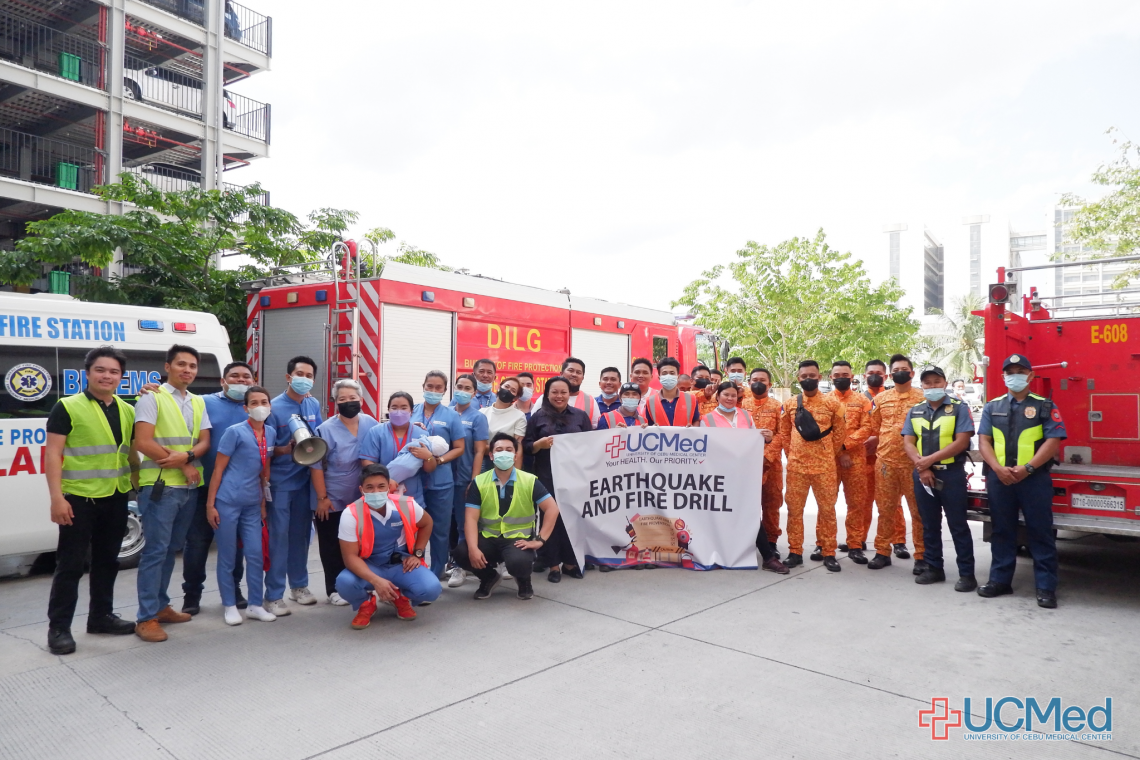 UCMED CONDUCTS YEARLY EARTHQUAKE AND FIRE DRILL
The University of Cebu Medical Center (UCMed) held its annual earthquake and fire drill on August 31, 2023.
UCMed's Disaster Emergency Risk Reduction Management Committee led the conduct of both drills with the goal of equipping the employees and medical students with the right knowledge and skills when faced with emergency situations.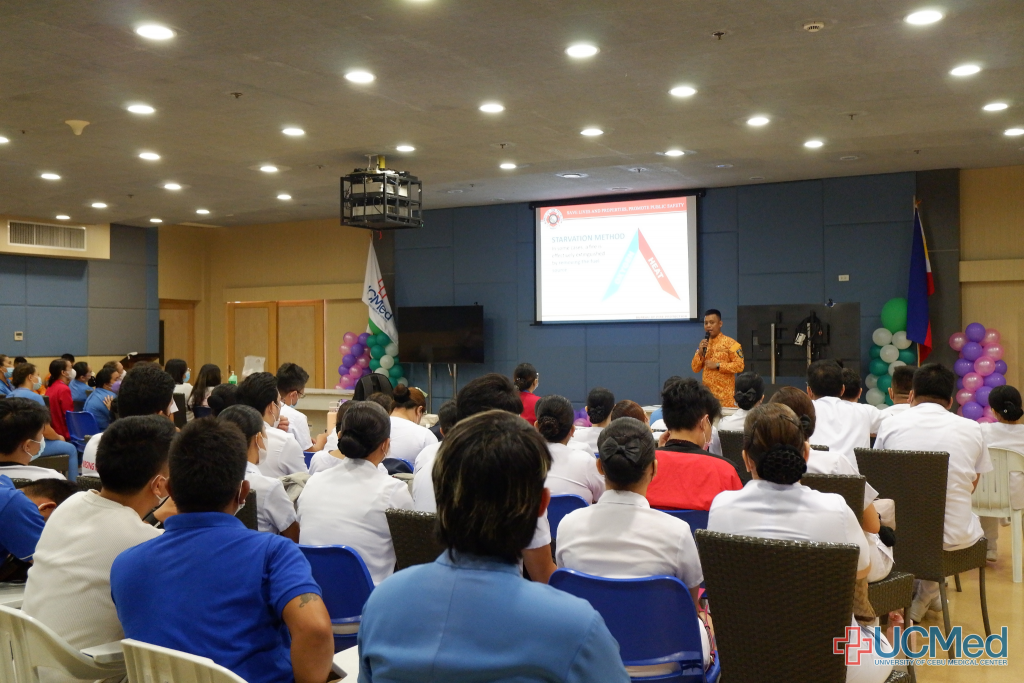 During the earthquake drill, various departments participated by showing the immediate response, which is drop, cover, and hold. Evacuating employees and transferring patients to safer ground were also executed.
The search and rescue team, together with the medical team, also simulated a scenario for rescuing and retrieving injured employees.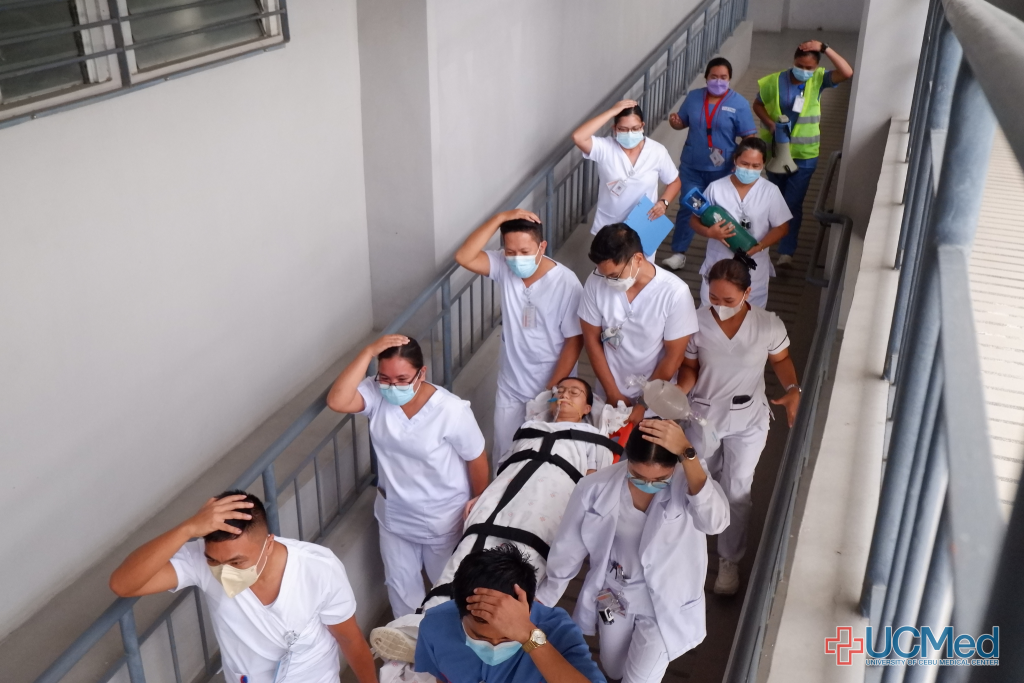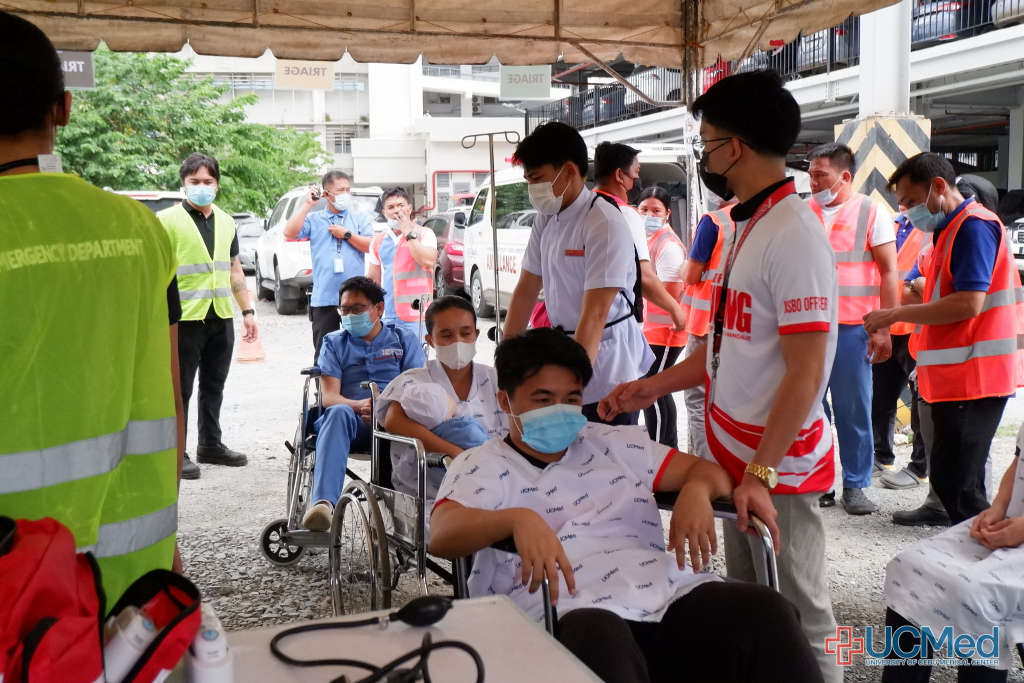 For the fire drill, members of the Bureau of Fire Protection (BFP) trained UCMed employees on how to use the fire extinguisher and also on how to man the fire hose, including the proper way of holding it, body positioning, and the standard communication phrases and commands.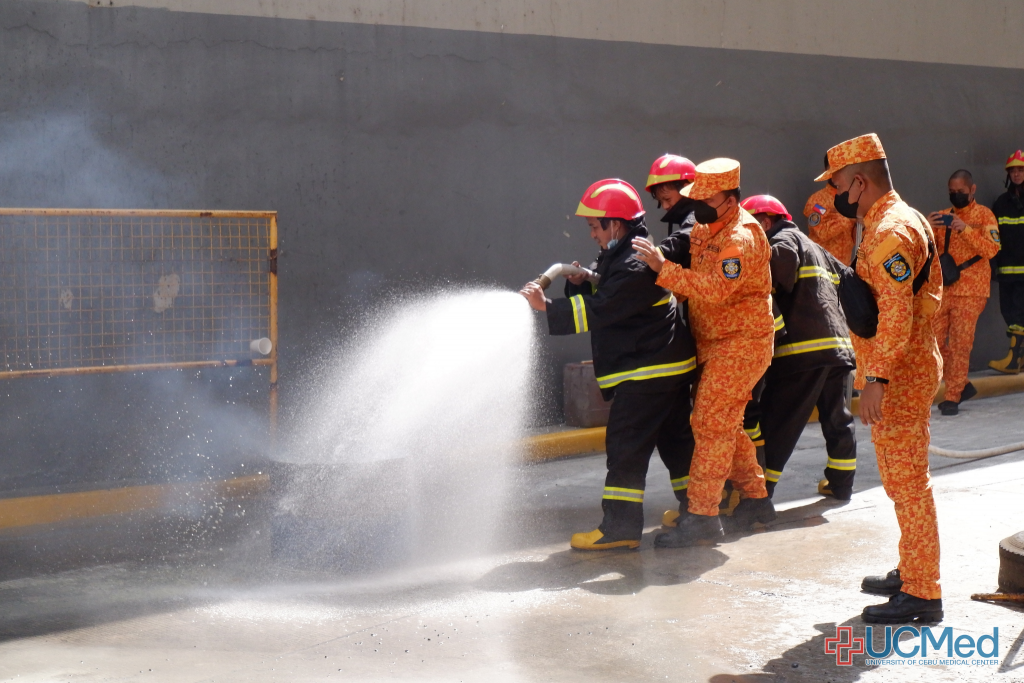 The conduct of yearly simulations and drills is one of the many efforts of UCMed to make sure its employees are equipped and capable of handling emergencies and disasters.