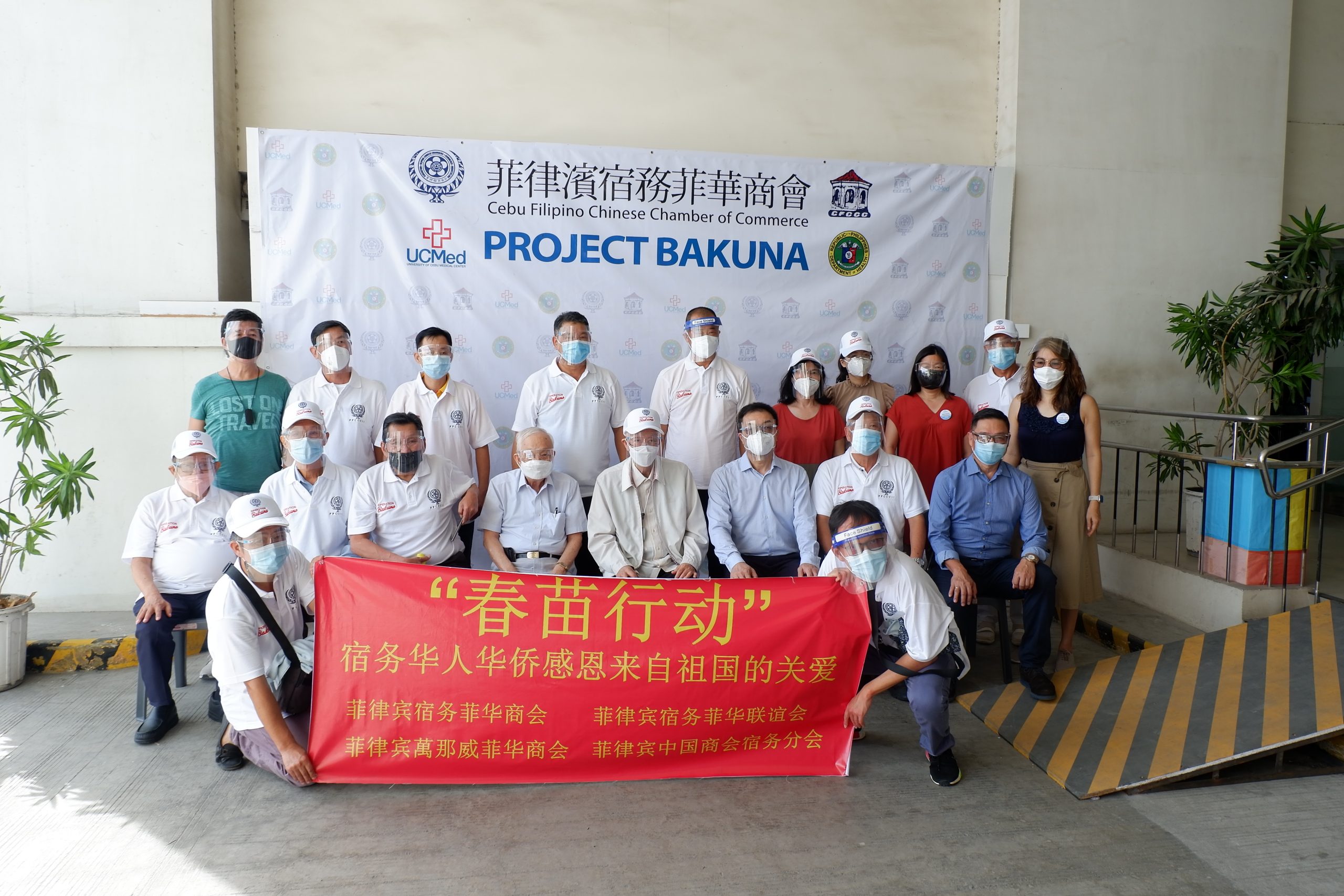 SunStar Cebu features the launch of Project Bakuna
𝐏𝐑𝐎𝐉𝐄𝐂𝐓 𝐁𝐀𝐊𝐔𝐍𝐀. Under the initiative of the Cebu Filipino Chinese Chamber of Commerce, around 7,500 to 8,000 economic frontliners will be vaccinated at the University of Cebu Medical Center (UCMed).
According to Atty. Wendy Goipeng-Dee, assistant to the President of UCMED, the Sinovac vaccines were procured by the Federation of Filipino Chinese Chamber of Commerce and Industry Inc. in a tripartite agreement with the National Government.
The vaccination, which started on Monday, July 5, 2021, is participated by companies under the chamber. The opening day was attended by UCMed president Atty. Augusto Go, and Consul General Jia Li, Consul Wang Chun, and Consul Attaché Jiang Wen of the Consulate General of the People's Republic of China in Cebu. Also in attendance were the members of the Cebu Chinese Chamber of Commerce, led by their president, Ambassador Francisco Benedicto.
Dee said they target to vaccinate 500 economic front-liners per day for two weeks.