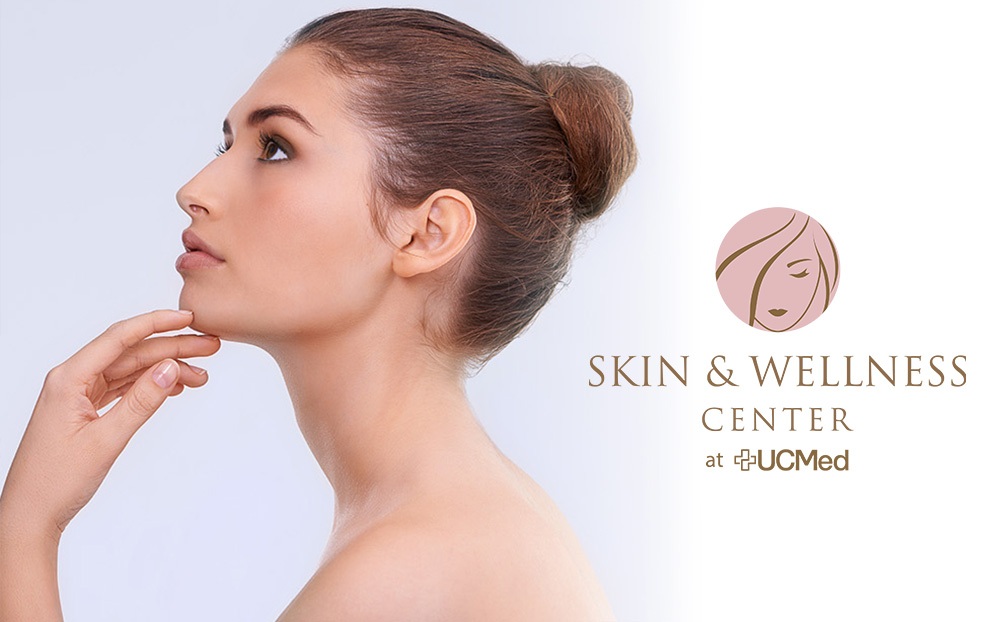 ---
Facials & Peels
Aestrogn Lifting Peel
This is an Aestrogen Lifting Peel which helps reduce pore size and gives the skin a glowing youthful appearance. Aestrogen prevents the overproduction of sebum caused by testosterone.
Black Peel Clear
This is a Black Acne Peel which is a natural, organic, acetic acid combination peel that treats acne for a flawless skin. The peel's anti-inflammatory and antibacterial property helps subside the redness quicker compared to normal peels.
Black Peel Resurfacing (Inclusive of MD PF)
This Black Peel Resurfacing skin treatment is rich in antioxidants that helps in skin resurfacing and cell renewal. This procedure is performed by a Dermatologist.
Whitening Facial
Our Whitening Facial is a combination of antioxidants like vitamin C that helps in reducing discoloration left over from acne or sun damage.
Collagen Facial
This Collagen Facial is a treatment designed to help in rejuvenating the natural collagen synthesis process which improves the skin quality, texture and elasticity.
Hydrafacial
(FACIAL & BODY WHITENING TREATMENTS)
Hydra Facial Treatments
Hydrafacial Treatments helps to revitalize your dry and aging skin. It is a non-abrasive, non-invasive and non-laser treatment to remove the dead skin layer, clear out the pores, hydrate and brighten the skin.
Signature Facial

This treatment utilizes three super serums: Activ 4(for exfoliation), Beta HD (for relief of clogged pores), and Antiox+ (for hydration) and a glysal prep to help rejuvenate your skin.

Age Refinement Facial

This is a combination of peptides designed to recharge skin with a special boost of Dermabuilders to help refine lines and the use of Red LED light application to minimize redness.

Radiance Facial

This facial includes a combination of Britenol Spot Corrector and Red LED Light application to minimize the appearance of dark spots and sun spots for a brighter and even complexion.

Platinum Facial

A complete facial utilizing the three super serums, a special boost of Dermabuilders to help refine lines, a dose of Britenol Spot Corrector to minimize the appearance of dark spots, and the use of Red/Blue LED Light to reduce redness and acne .

Acne Facial

A non-invasive skincare procedure that uses a double dose of glysal prep to rid the skin of acne-causing and pore-clogging agents, while also diminishing hyperpigmentation and scarring.
Hydra Body Whitening Treatments
Hydra Body Whitening Treatments hydrate the skin, enhances cellular remodelling and reduces skin discolouration. This activates the skin rejuvenation process to increase collagen and elastin production. The skin is thus hydrated and synergistically enhance the action of other active components.

Body Areas for Whitening:
Chest
Upper Back
Lower Back
Knees Elbows
Pubis
Underarm
Whole Neck
Labia / External Genitalia
Back Acne
Both Hands or Both Feet
Buttocks (Crease)
Enerjet 2.0
(SCAR REMOVAL • NON-SURGICAL FACELIFT • NECKLINE TREATMENTS • STRETCH MARK REMOVAL)
The EnerJet 2.0 offers the best treatment solutions for all scar types, a non-surgical facelift solution, an exceptional neckline treatment as well as an unparalleled solution for white stretch marks. Enerjet 2.0 activates the skin's natural healing process wherein the healing agents spread all over the skin which enhances collagen production and cell renewal.
---
Acne Scar Removal
Kinetic Facelift
Surgical Scar Removal
Stretch Mark Removal
ONDA Coolwaves Treatments
(LOCALIZED FAT REMOVAL . CELLULITE REMOVAL SKIN TIGHTENING)
Onda Coolwaves offers the latest modern technology for body shaping which helps in reducing localized fat, removing cellulite and tightening skin. It penetrates deeply disrupting fat cells making it sweat until it's gone. Onda helps induce an immediate shrinkage of the collagen fibers in the dermis and stimulate the production of new collagen, making the tissue more compact and toned.
---
Body Areas for Toning:
Arm
Bra Fat / Back
Upper Abdomen
Lower Abdomen
Flanks
Trochanter
Inner Thigh
Lateral Thigh
Posterior Thigh
Gluteus
Knee
Cooltech Treatments
(ELIMINATE FAT with FULL BODY CONTOURING • NON-SURGICAL LIPOSUCTION)
Cooltech is at the forefront of complete full body adipolysis by vacuum freezing. This technology allows patients to reduce fat deposits on any area of the body which is a highly effective non-surgical body contouring treatment alternative to liposuction surgery. Cooltech works with different applicators to suit all areas of the body.
---
Body Areas for Contouring:
L/R Infrapectoral
Upper Central Abdomen
L/R Supraumbilical Abdomen
L/R Side Abdomen
L/R Trochanter
L/R Inner Thigh
L/R Inner Knee
L/R Frontal Upper Knee
L/R Suprascapular
L/R Arm
L/R Infrascapular
L/R Flank
L/R Gluteal Sulcus
L/R Rear Thigh
Central Infraumbilical Abdomen
Complete Central Abdomen
Q-Plus Star 1 EVO Laser Treatments
(REMOVAL OF MELASMA • TATTOOS • VEINS • SCARS • SKIN REJUVENATION • PERMANENT HAIR REDUCTION)
Quanta has been a leading developer and manufacturer of a broad array of light-based aesthetic and medical platforms. Q Plus Evo Series is the ideal solution for treatments such as Wrinkles Reduction, Surgical Scars, Benign Vascular and Pigmented Lesions Removal, Multicolor Tattoo Removal and Skin resurfacing.
---
Long and Short Pulse Laser Removal for Vascular Lesions
Dermatological vascular lesions on your face and on your legs can make you feel uncomfortable. Now you can have them removed easily and safely with laser technology. The Quanta laser treatment of dermatological vascular lesions takes advantage of the selective absorption of specific laser wavelengths by blood. The treated area generally turns rosy or red-blue temporarily. This effect will normally disappear over time, leaving the skin intact.
Face Telangiectasia
Leg Telangiectasia
Hemangioma / Angioma / PWS
Facial Lines & Wrinkles Skin Tightening (Neck)
Laser Toning and Rejuvenation
Quanta laser beams act on photo-damaged skin layers which stimulate collagen regeneration and melanin mark disruption.
| | |
| --- | --- |
| Laser Toning & Rejuvenation | (3-6 sessions) |
| PIH | (3-6 sessions) |
| Carbon Peeling | (6-10 sessions) |
| Unwanted Hair Lightening | (6-10 sessions) |
| Lip Lightening | (3-6 sessions) |
| Underarm Whitening | (6-10 sessions) |
| Melasma | (10 sessions) |
Epidermal Pigmented Lesions
The skin absorbs Quanta laser energy fast which leads to the pigmented lesion pulverization while leaving the skin layers around it intact.
| | |
| --- | --- |
| Freckles / Lentigo | (1-2 sessions) |
| Seborrheic Keratosis | (1-3 sessions) |
| Becker's Nevus | (2-5 sessions) |
Dermal Pigmented Lesions
The skin absorbs Quanta laser energy fast which leads to the pigmented lesion pulverization while leaving the skin layers around it intact.
| | |
| --- | --- |
| Nevus of Ota | (3-10 sessions) |
| Ito | (3-10 sessions) |
| Becker's | (3-10 sessions) |
Tattoo Removal
Tattoo ink absorbs Quanta laser energy and breaks up into smaller particles causing the tattoo to fade and then disappear.
| | |
| --- | --- |
| Black / Blue / Gray | (4-10 sessions) |
| Red / Orange / Violet/ Brown | (4-10 sessions) |
Vascular Lesions
Quanta laser beams target blood vessels which are subjected to shrinking and coagulation and eventually their removal.
| | |
| --- | --- |
| Face Telangiectasias | (1-2 sessions) |
| Spider Nevi | (1-2 sessions) |
| Red & Blue Leg Telangiectasias | (1-3 sessions) |
| Hemangioma | (3+ sessions) |
| Cherry Angioma | (1-3 sessions) |
Inflammatory Acne (3-10 sessions)
Dermatologists' Schedules:
COOLTECH
ABDOMEN TREATMENT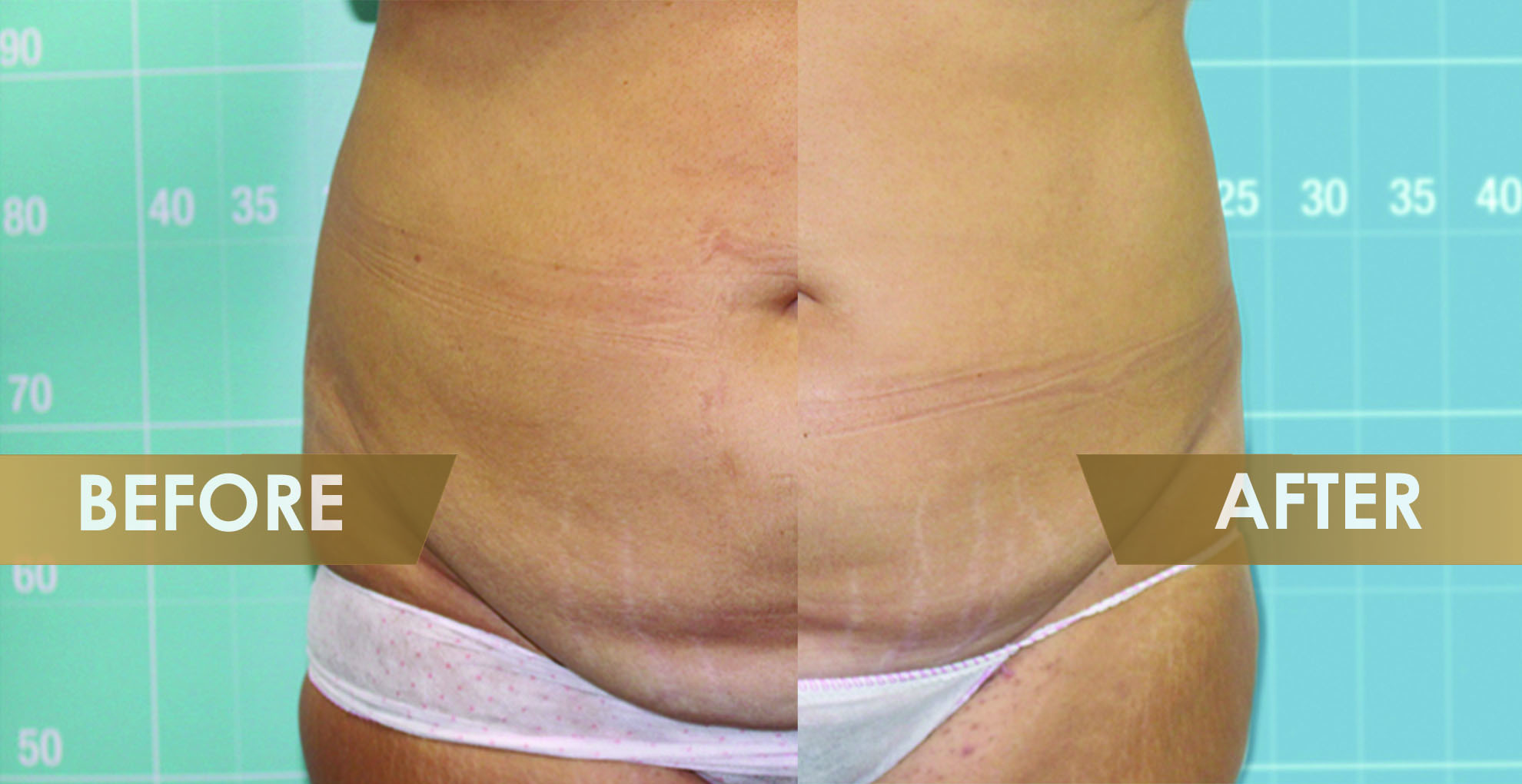 FLANKS TREATMENT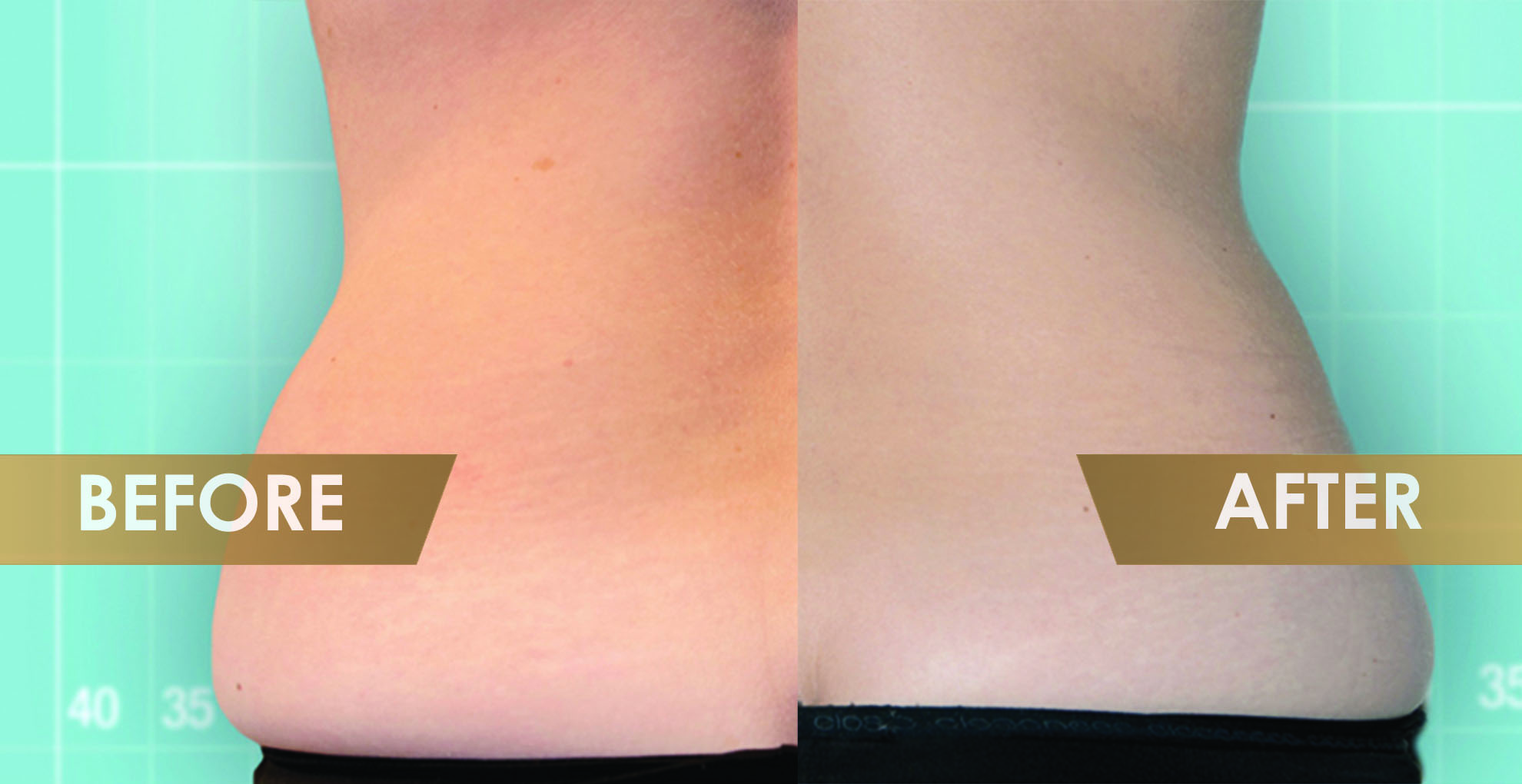 THIGHS TREATMENT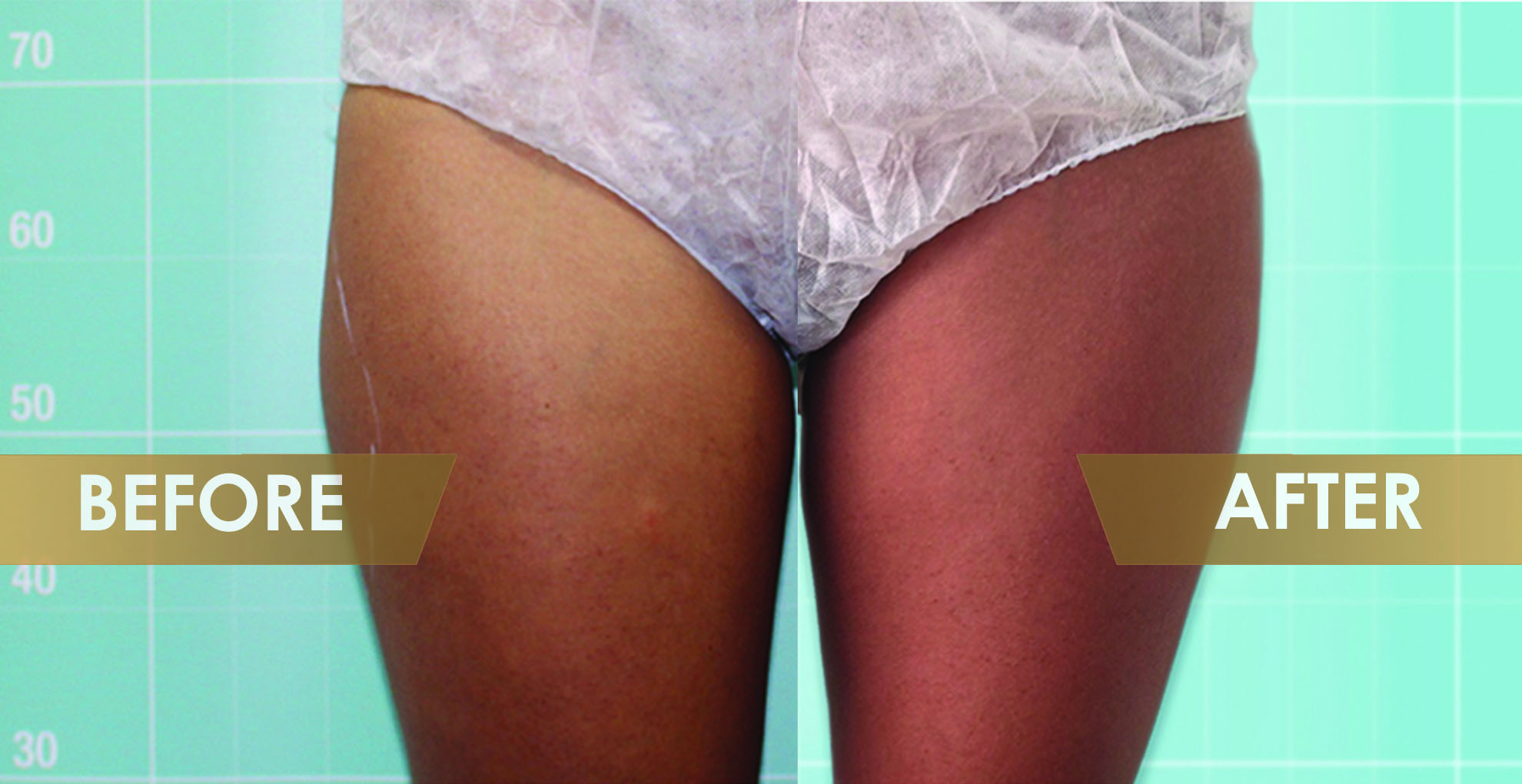 ENERJET 2.0
DERMAL THICKENING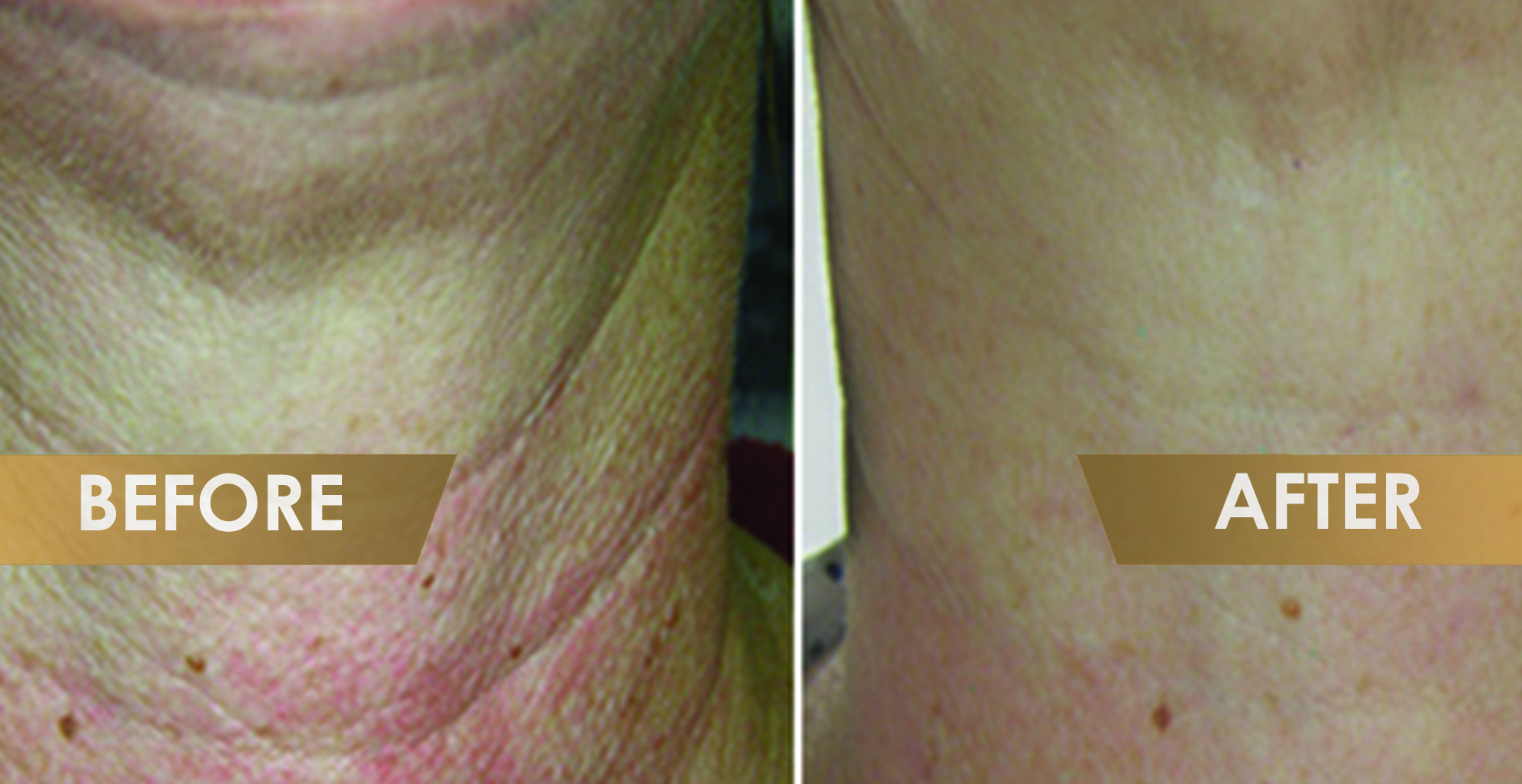 SCAR REMODELING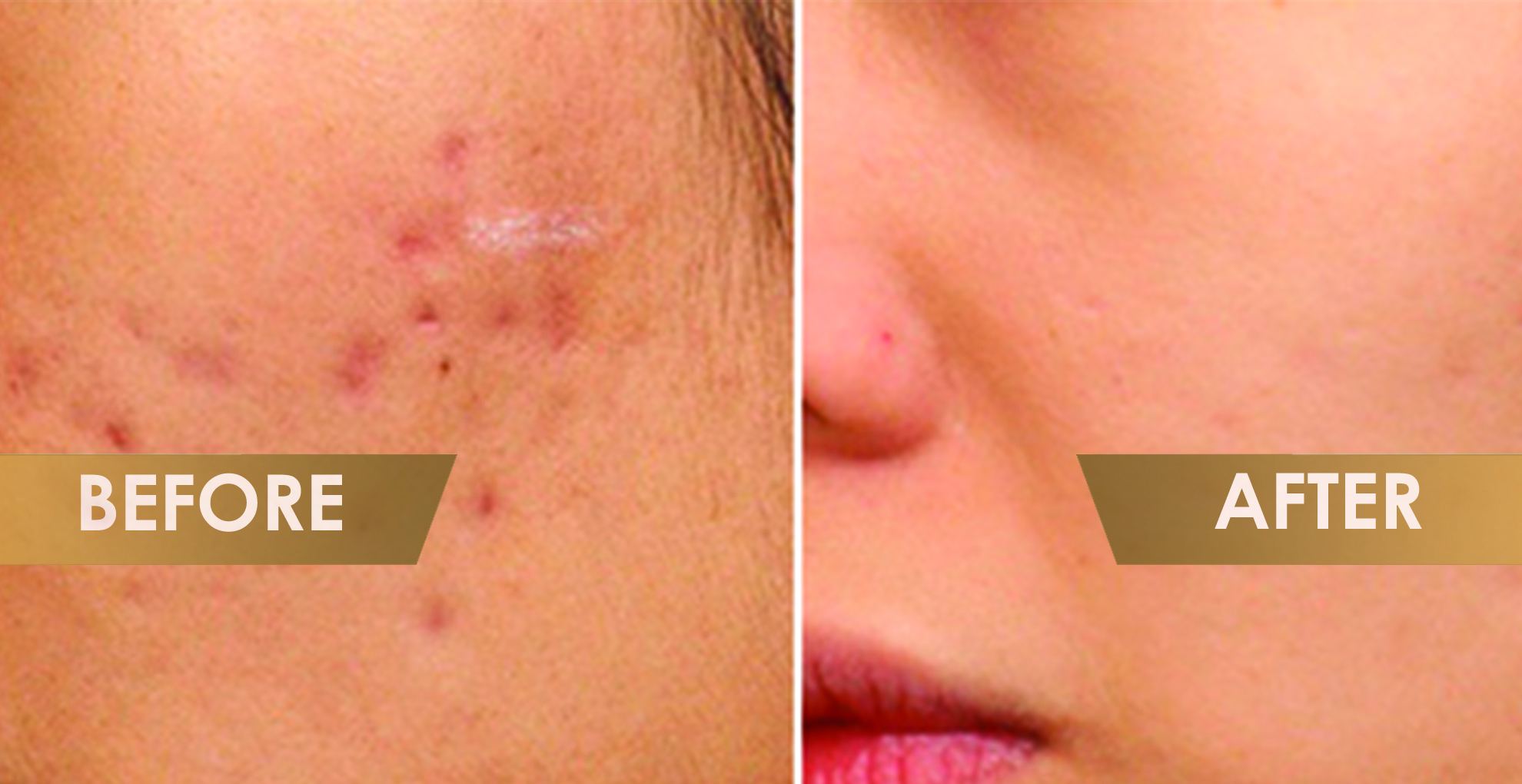 SCAR REMODELING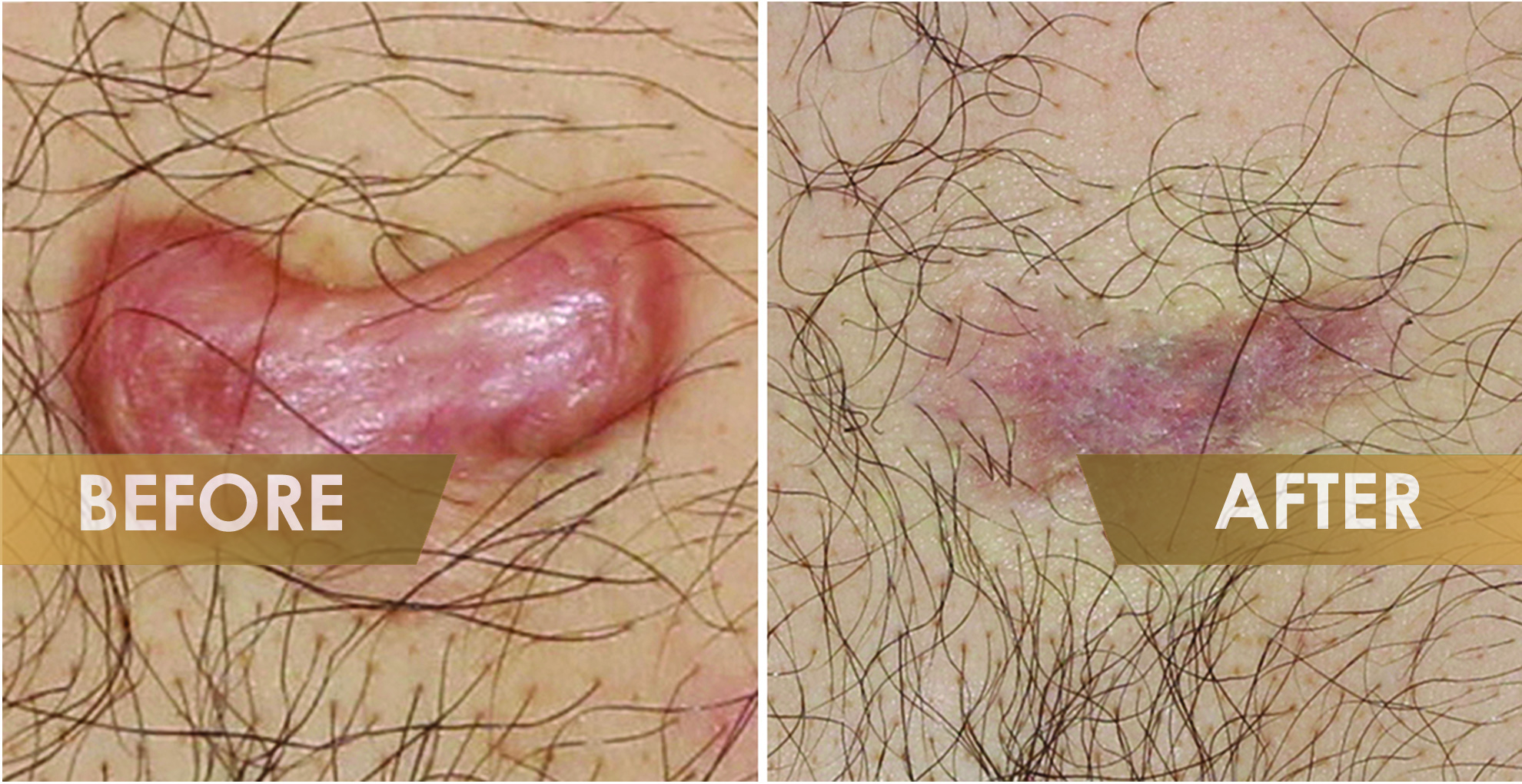 HYDRAFACIAL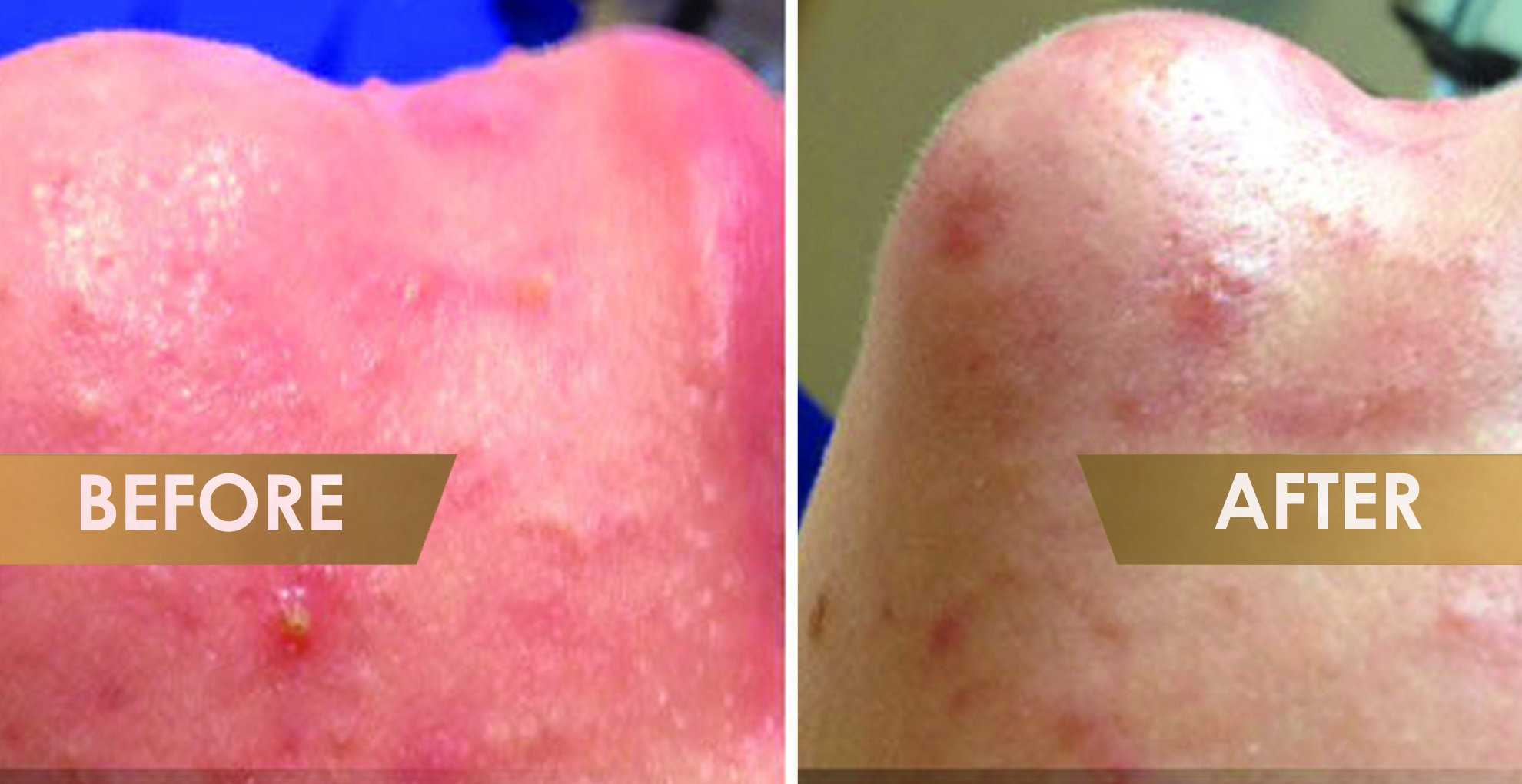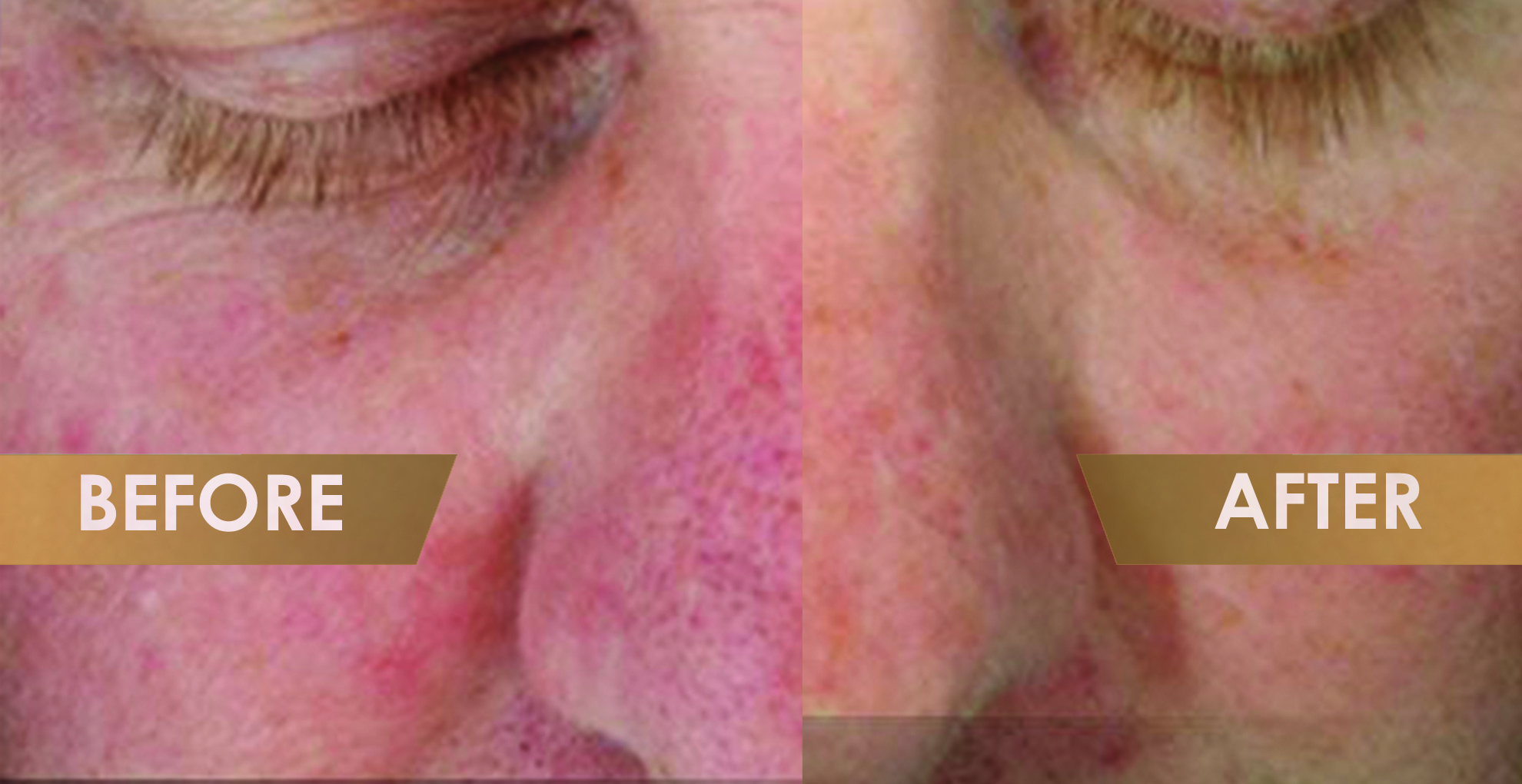 ONDA COOLWAVES
BACK
STOMACH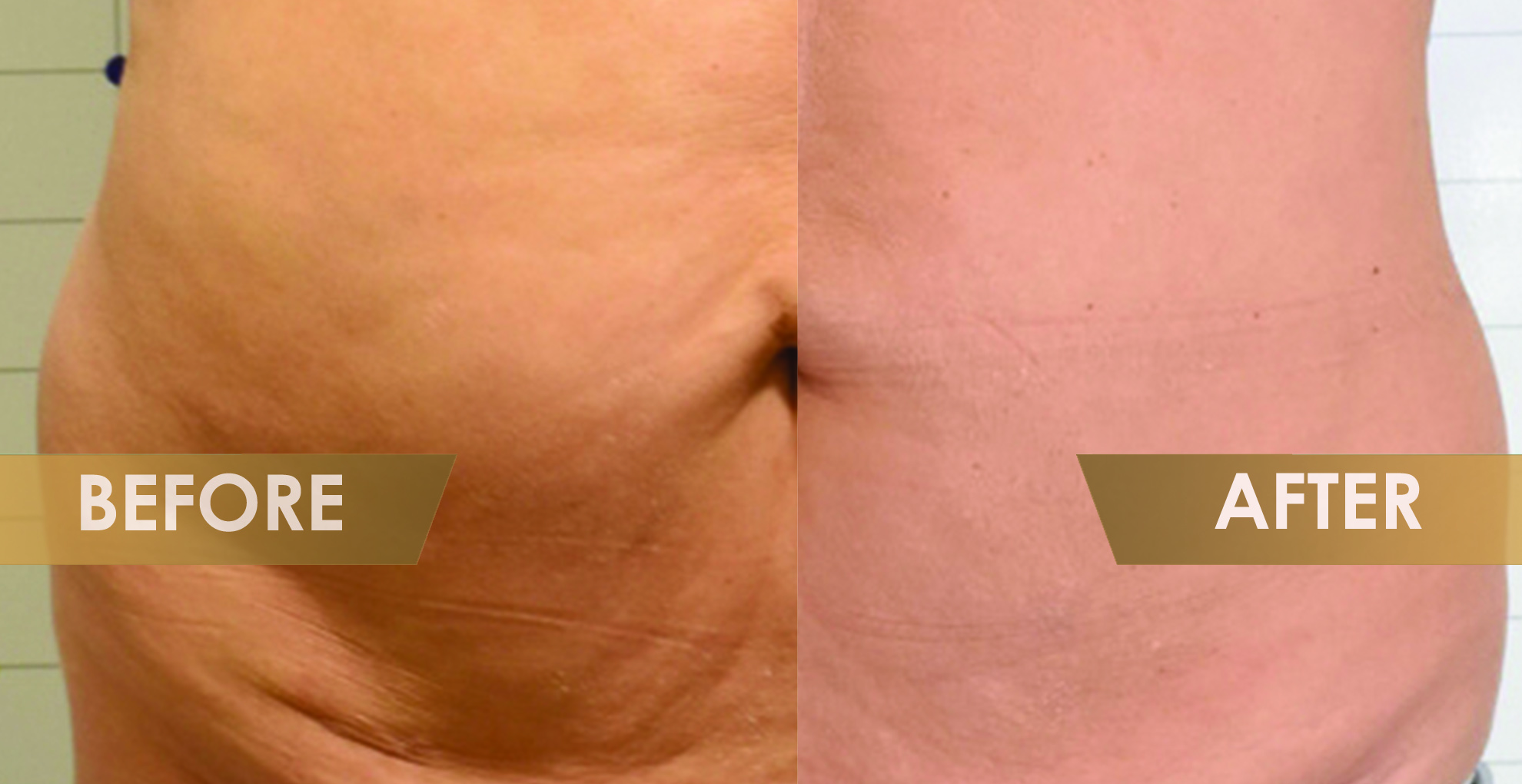 BUTT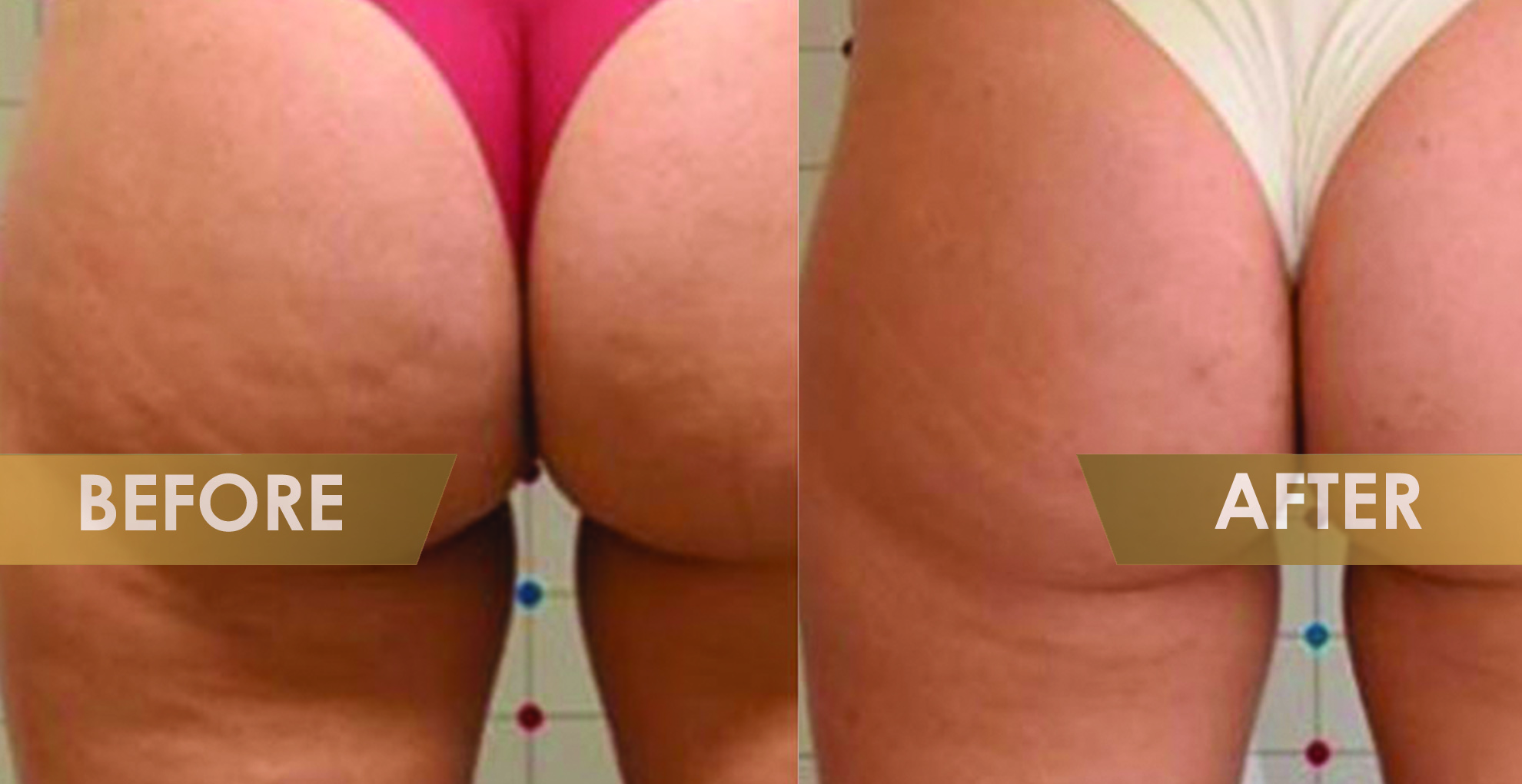 QUANTA
BENIGN PIGMENTED LESIONS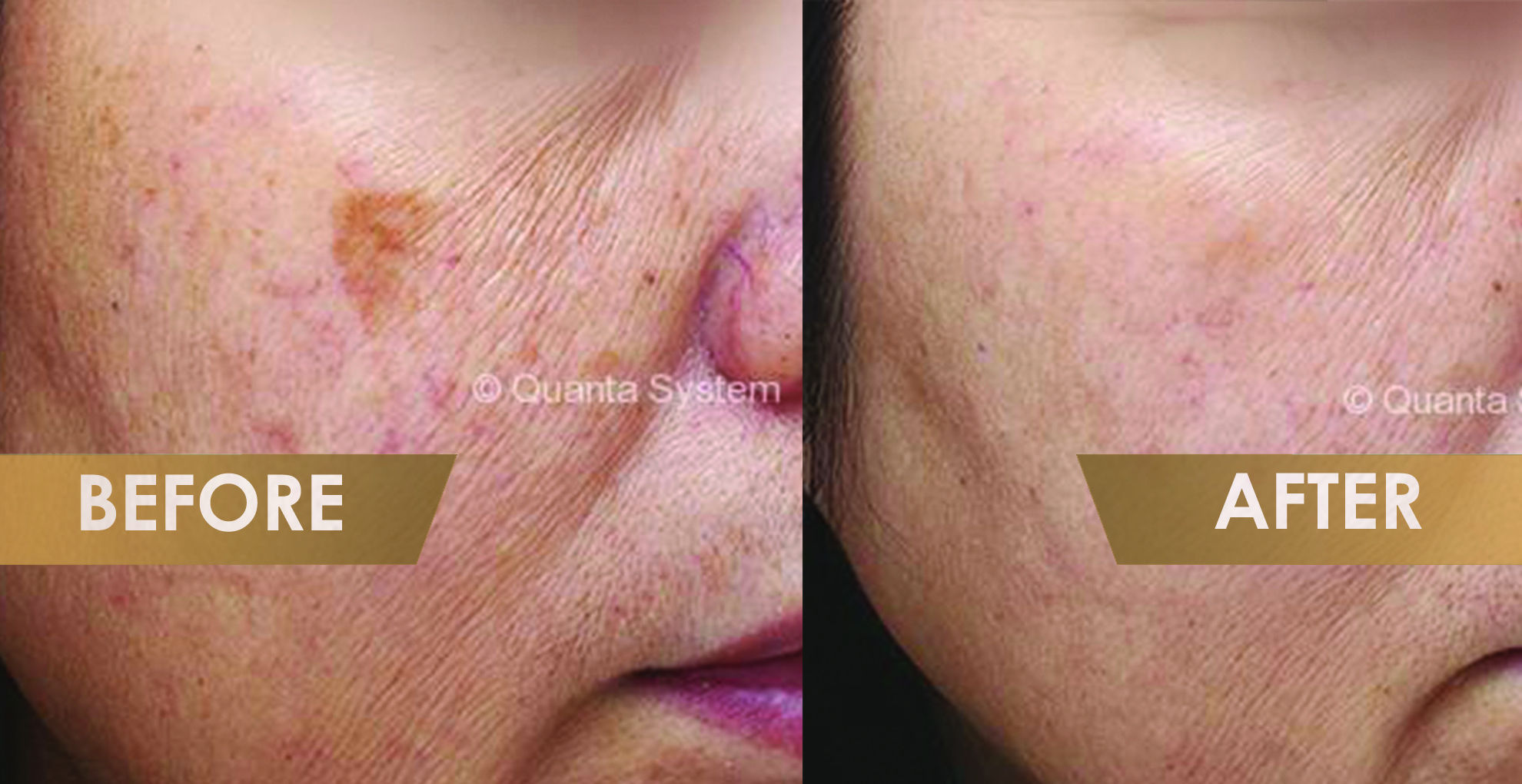 SKIN RESURFACING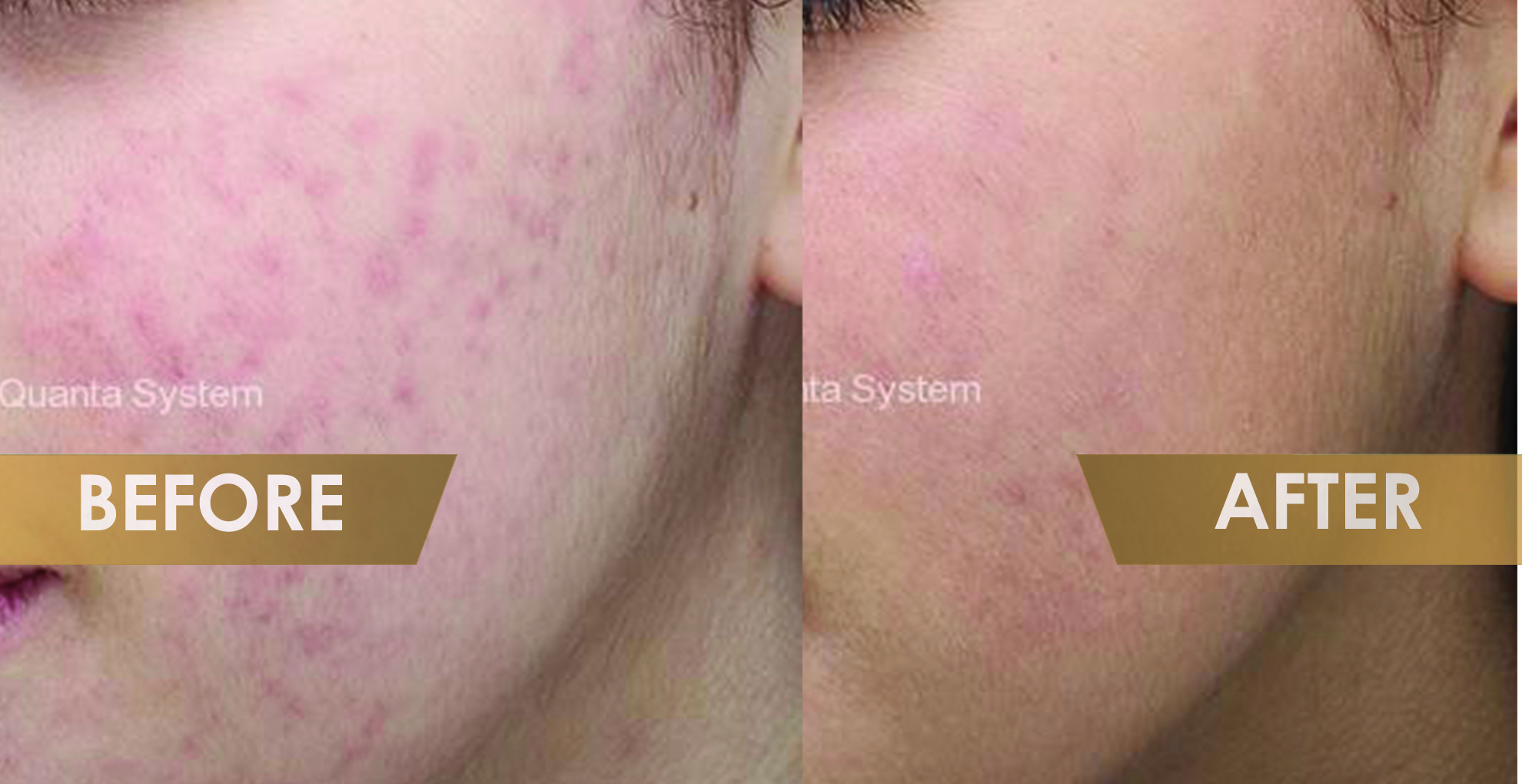 TATTOO REMOVAL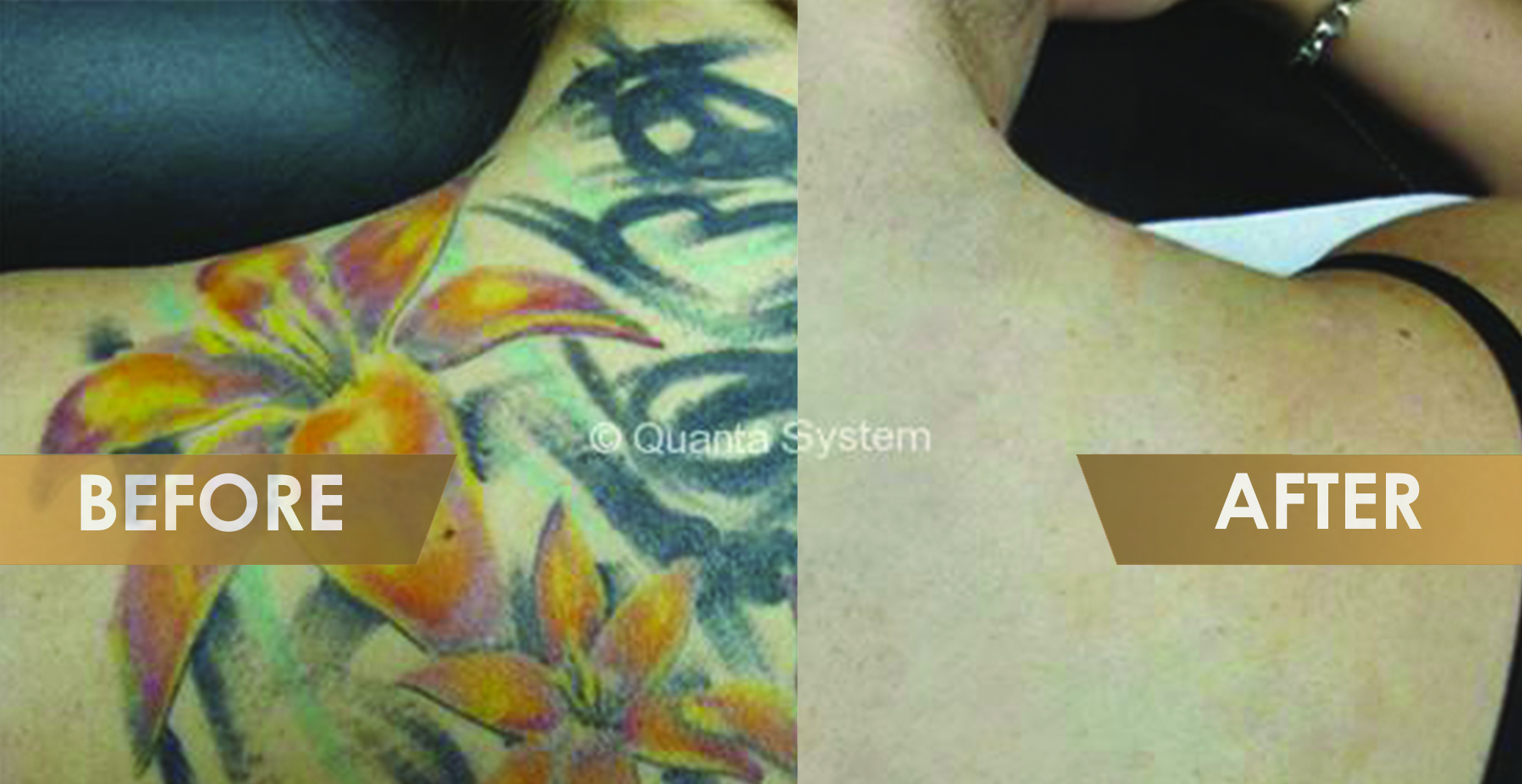 One of the most common problems people deal with when aging is how to eliminate fat. Even with regular exercise and proper diet, tummy rolls, arm flabs and jiggly thighs can still occur. Fortunately for Cebuanos, the newest technology on non-surgical fat elimination is now available at the Skin & Wellness Center at UCMed. The first and only one in Cebu, cooltech fat freezing treatment is at the forefront of complete fat elimination and full body contouring through a process called Cryoadipolysis by vacuum freezing. This technology allows patients to eliminate fat deposits on any area of the body safely. Cooltech is a highly effective non-surgical body contouring treatment alternative to liposuction surgery. With more than 1,000,000 Treatments at 95% success rate, Cooltech is the easiest way to eliminate FAT and transform your body! What is the Cooltech Treatment? Cooltech provides definition to your body by reducing localized fat cells using your body's natural process of elimination. The cooltech treatment applies cold to areas with unwanted fats and freezes the fat cells triggering a programmed death or cell apoptosis. What do I need to consider if I want to undergo a cooltech treatment? Cooltech is a non-invasive treatment. Th treatment lasts up to 70 minutes per session. You may relax, sleep, read or enjoy your favorite show during the session. This painless treatment requires NO recovery time. What happens after the cooltech session? Once frozen, your body will eliminate fat cells organically through the lymphatic system. After 15 days ONLY, dead fat cells will begin to be progressively eliminated resulting to a slimmer silhouette and increased definition in the treated area. Eliminate fat and get the body you deserve, fast and safe! Visit the Skin & Wellness Center at UCMed for your face and body needs. Book your appointments today and avail of our BIG discounts up to 50% OFF for the first 100 customers: www.ucmed.ph/skincenter