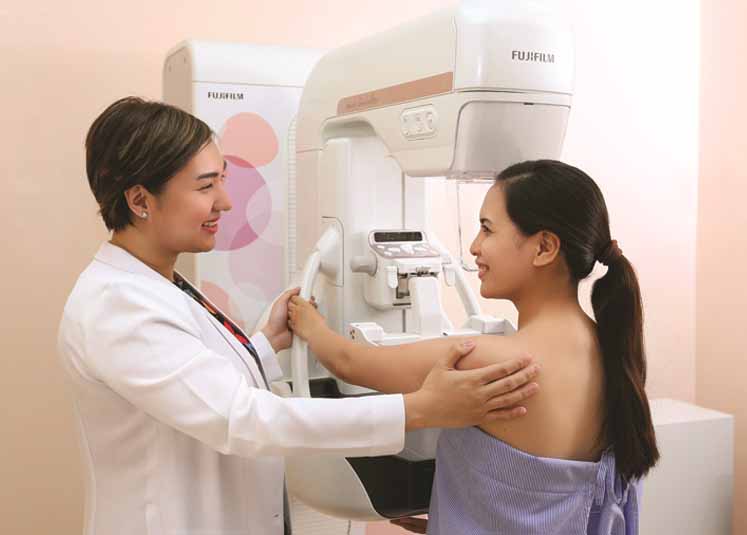 Protect yourself from Breast Cancer
All women are at risk. According to the World Health Organization, breast cancer is the most frequent cancer among women, impacting over 1.5 million women each year, and also causes the greatest number of cancer-related deaths among women. In 2017, around 252,710 new diagnoses of breast cancer are expected in women, and around 40,610 women are likely to die from the disease.
The Philippines has been identified as one of the countries having the highest incidence rate of breast cancer in Asia. 1 out of 13 Filipinas are developing breast cancer in her lifetime.
Protect yourself and get an early screening. There are two commonly used tests to screen breast cancer: Mammogram and Clinical Breast Exam (CBE). A mammogram is an X-ray photograph of the breast. It is probably the most important tool not only to screen breast cancer, but also to evaluate and follow people who've had breast cancer.
Here at the University of Cebu Medical Center (UCMed), our 3D Mammogram with Tomosynthesis is the first in Southeast Asia. Unlike the 2D Mammogram, UCMed's 3D Mammogram has clearer images that lead to early breast cancer detection. It can detect up to 40% more invasive cancers and more comfortable and most of the time painless due to minimal breast compression.
Protect yourself and have yourself screened. Do not worry about the cost because UCMed is offering a 50% discount on their 3D Mammogram from October 1-31, 2017. UCMed is also offering FREE BREAST EXAM on October 14, 21, 28, 2017from 1:00-5:00pm at the Maternity/OB Gyne Out-Patient Department.
For more details and for appointments, please call 517-0888 local 5930. For other services, visit our Women's Health Center.
http://www.who.int/cancer/prevention/diagnosis-screening/breast-cancer/en/
https://www.medicalnewstoday.com/articles/37136.php
http://www.pchrd.dost.gov.ph/index.php/news/library-health-news/4844-breast-cancer-in-the-philippines
https://www.wakerad.com/whats-new/understanding-the-difference-between-2d-and-3d-mammograms/
http://www.torrancememorial.org/images/Breast_Diagnostic_Center/BreastScanComparison.png