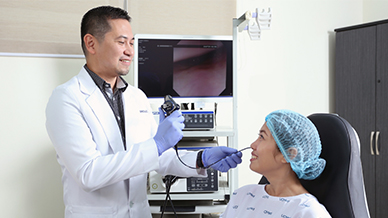 Laryngoscopy Exam for Vocal Disorders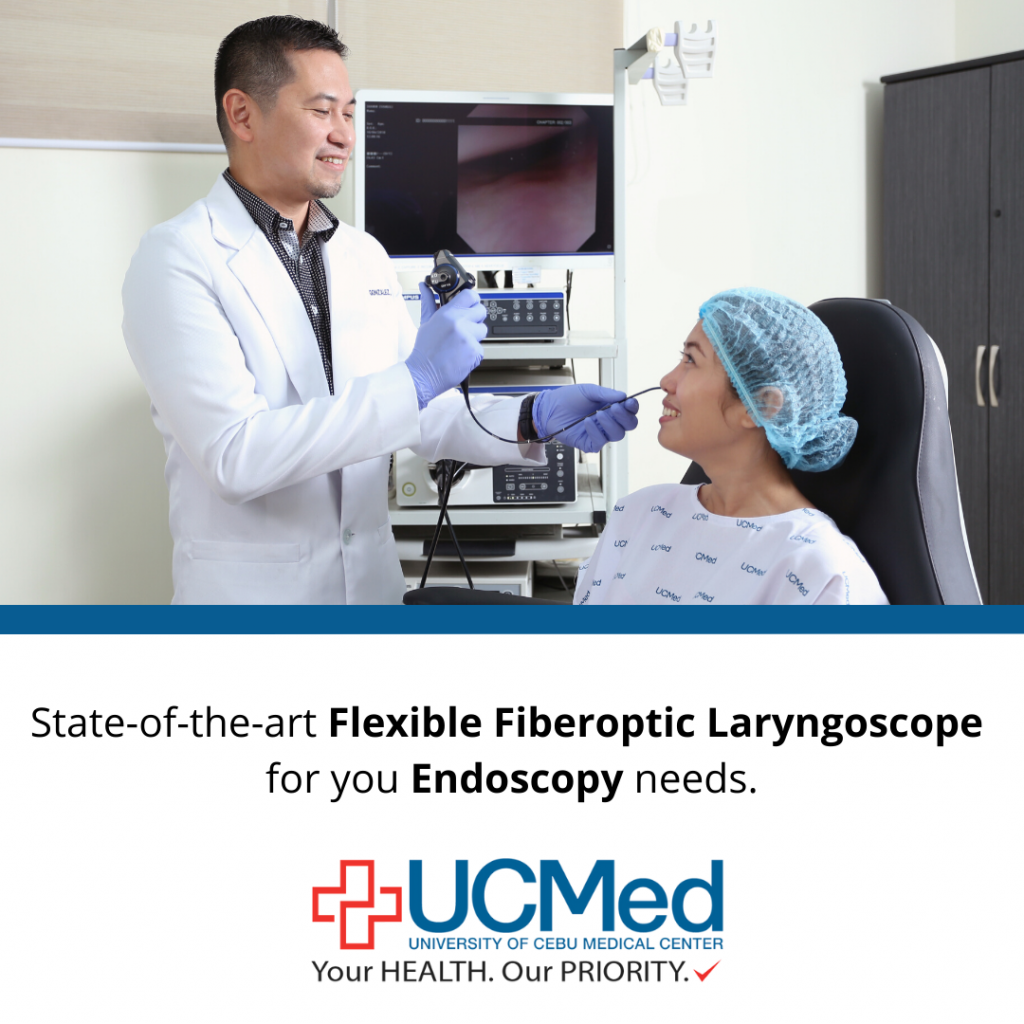 A laryngoscopy exam is a medical procedure that shows a detailed view of your larynx and throat.
Who needs a Laryngoscopy exam?

As call center agents, hosts, singers, and other voice-related professionals, your job depends on your voice. It is crucial for occupational voice users to maintain a healthy voice. But because you are talking for nearly 40 hours a week, you are at risk of damaging your voice and developing hoarseness. This is usually accompanied by sore throats that won't go away. Patients who present these symptoms must see their doctors right away for endoscopic evaluation and treatment options for their condition. Your EENT may recommend a laryngoscopy exam.

UCMed's state-of-the-art Flexible Fiberoptic Laryngoscope has the smallest flexible telescope available in Cebu. This is the most common way to examine your voice box. A local anesthesia is a requirement upon assessing your larynx. During a laryngoscopy exam, a fiber optic scope passes through your nose, throat and larynx and into your throat which permits our EENT specialists to directly inspect the nose and throat for abnormalities and evaluate patients' vocal cords in under 5 minutes. Through this quick laryngoscopy exam, our experts can provide treatment options for your condition right away.

This December 2-8 UCMed celebrates EAR NOSE THROAT Consciousness Week. In line with this celebration, UCMed is offering a special promo on laryngoscopy exam for a limited time only.
Book your appointments at the Endoscopy Unit today and avail of our nasal endoscopy for laryngoscopy package at Php 5,500 inclusive of Doctor's Professional Fee with no additional charges. This promo is valid from December 1-31, 2019 per DTI Fair Trade Permit DTI Fair Trade Permit no. R7 – Ceb #1017, Series of 2019.

Visit UCMed, your trusted medical provider for your vocal problems and endoscopic health needs.