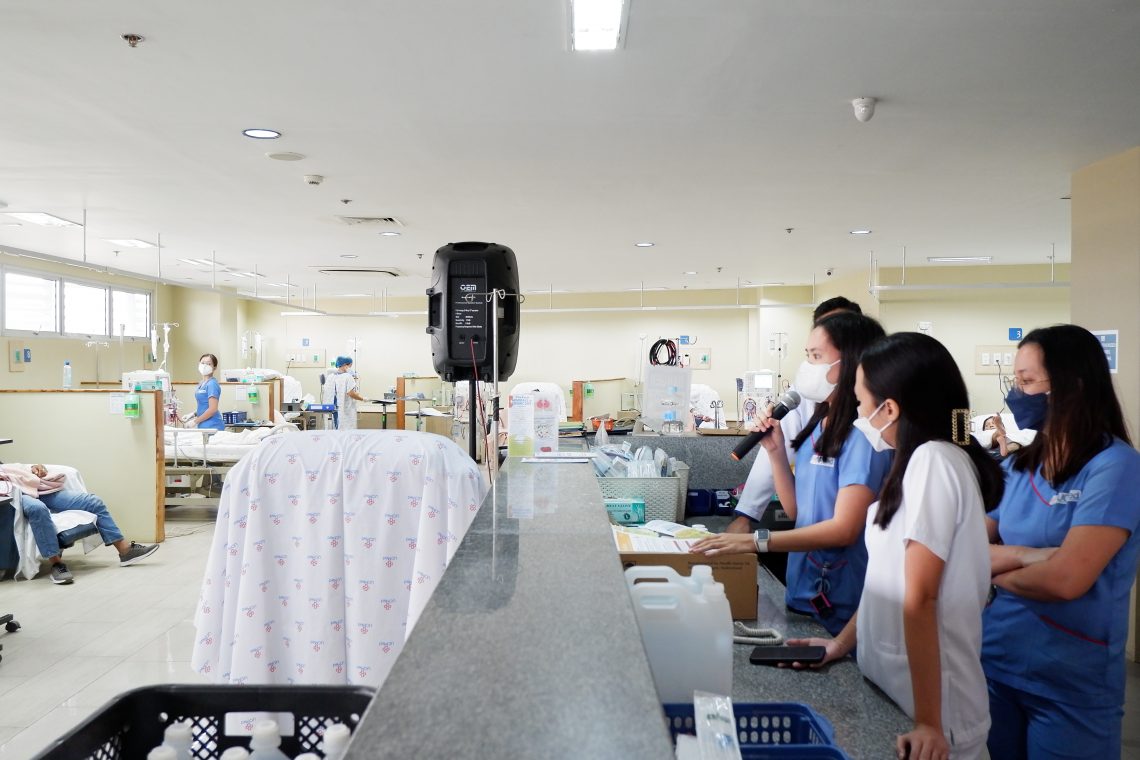 UCMed's Dietary Dept. Concludes Nutrition Month, Conducts Lecture to Patients
The Dietary Department of the University of Cebu Medical Center (UCMed) culminated the Nutrition Month celebration through a dietary lecture tailored for dialysis patients last July 22, 2022.
During the dietary lecture, the audience was taught about the proper nutrition for individuals with renal diseases.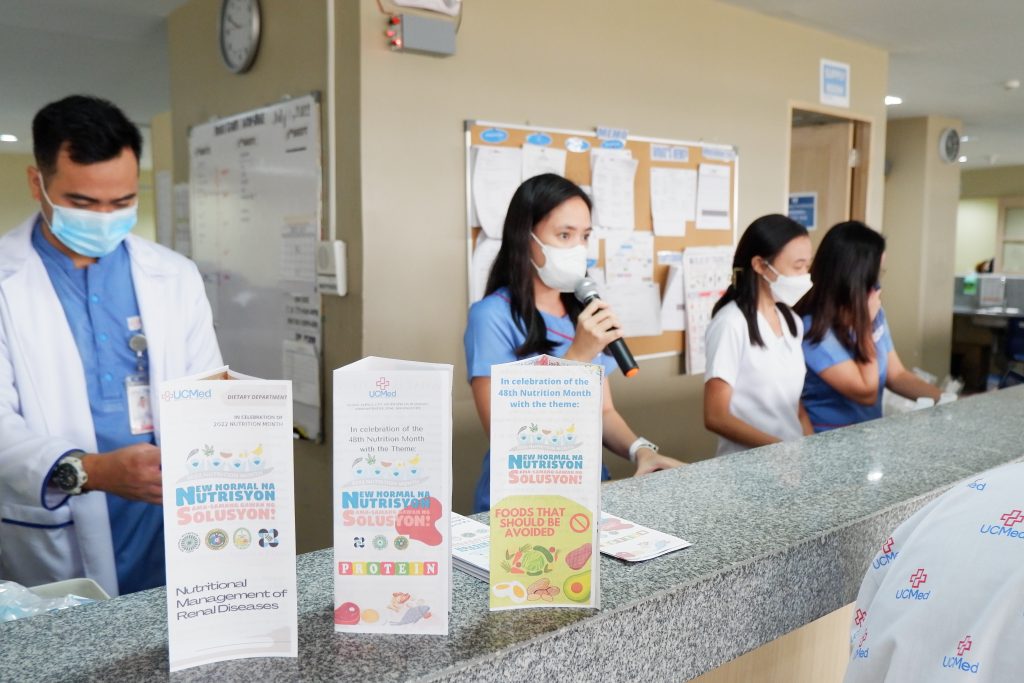 Speakers from the Dietary Department and Diabetes and Nutrition Center included in the discussion the following salient points:
Nutritional management of renal diseases
Food that should be avoided
Importance of protein
After the lecture, patients were given freebies.
Aside from the dietary lecture, the Dietary Department also distributed healthy treats to the admitted patients during the month of July.
The activities initiated by the Dietary Department are in coordination with its pharmaceutical partners including Nestlé Health Science, Unilab-Westmont, and Abbott Nutrition.
UCMed opened the Nutrition Month celebration last July 4.