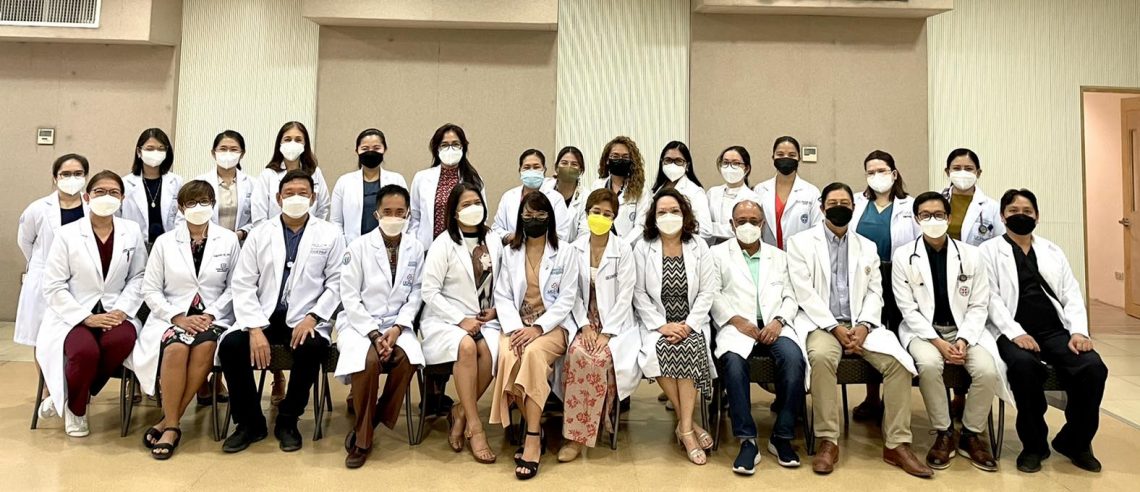 UCMed Pedia Department's Residency Training Program Now Accredited
The University of Cebu Medical Center's Department of Pediatrics has acquired accreditation for its Residency Training Program.
The Philippine Pediatric Society, Inc. Hospital Accreditation Board has awarded the department with the Level 1 accreditation effective May 2022 to April 2025.
Following the accreditation given to the Department of Pediatrics, the department is now accepting doctors who want to specialize in the field of pediatrics.
The department is currently headed by Dr. Nathalie Anne Silvestra R. Hernaez, Chairman, together with Dr. Doris D. Gigataras, Training Officer.
The Department of Pediatrics aims to produce top-notch, excellent pediatric doctors through its Residency Training Program.
Click HERE to join our Pediatrics team.