Recognized as one of the pioneers in offering Expanded Newborn Screening Services in Visayas.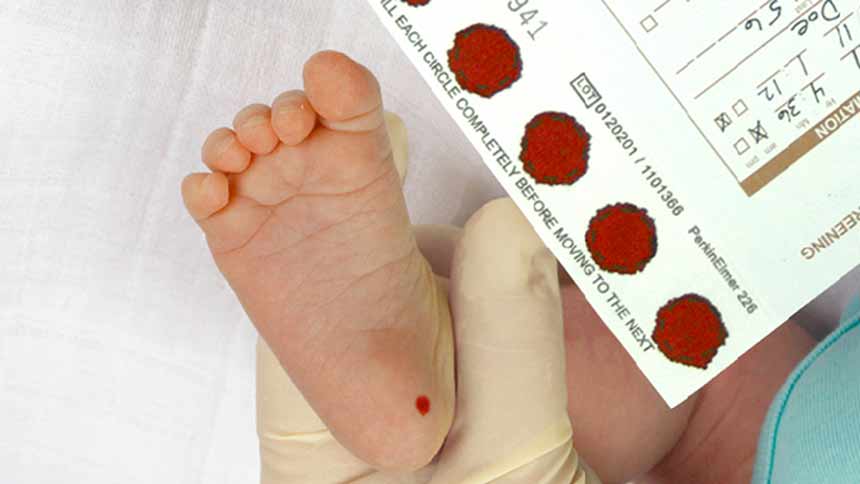 Out of 1,200 facilities from all over Visayas, UCMed is one of three hospitals in Cebu who has achieved exemplary performance in Newborn Screening Services.
UCMed is also recognized as one of the pioneers in offering Expanded Newborn Screening Services in the Visayas.
Every year, the Newborn Screening Center Visayas in partnership with the Department of Health (DOH) gives recognition to those facilities who offered Expanded Newborn Screening Services and for achieving at least 95-100% satisfactory samples without contamination, no missing information from filter card, no NPO samples and no blood transfusion prior to taking the sample.
The Certificate of Recognition was awarded last October 26, 2017 at the Grand Convention Center Cebu. Aside from UCMed, the other 2 hospitals who received the Newborn Screening Visayas Achievers Award 2016 are St. Vincent General Hospital and Cebu Doctors University Hospital.
What is expanded newborn screening?
The expanded newborn screening program will increase the screening panel of disorders from six (6) to twenty-eight (28). This will provide opportunities to significantly improve the quality of life of affected newborns through facilitating early diagnosis and early treatment.
What is the difference between newborn screening and expanded screening?
The difference is the number of disorders each of them can detect. Both tests are performed by collecting a few drops of blood through the heel-prick method but the laboratory testing methods applied are different.
For more information, visit UCMed Nursery-NICU Department at the 5th floor in UCMed or call 517-0888 local 5900.